"Fish Pic" | OIFC World Cat / Carolina Cat | 11/29/10
Rickey reported an all OIFC staff Wahoo trip that took place last Monday. I finally got around to downloading one of the pictures. After morning storms and wind, the skies opened up and a nice afternoon of fishing was had by all. Thanks to friend Dan Ratley who invited us all aboard his boat Quick Draw for the day of fishing.
For the record, Anita's Wahoo weighed 62 pounds and Jacob's 61, so Anita is officially holding the crown for big fish of the year right now. I'm sure more to follow.
- Capt. Brant McMullan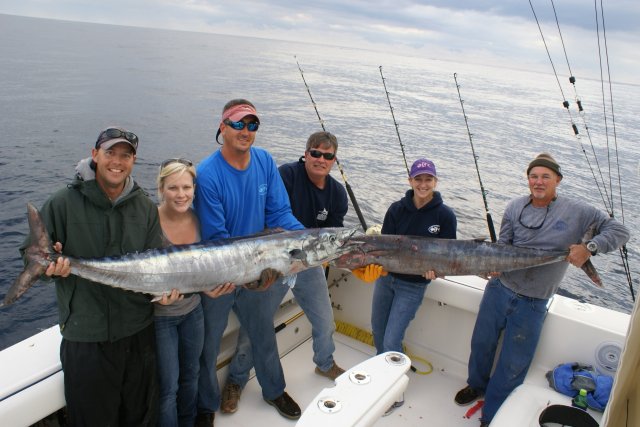 ---