"Black Dog's Wahoo" | OIFC World Cat / Carolina Cat | 10/10/10
Here's a picture of a great wahoo caught with a black/purple "pirate plug" rigged by Andrew Sanderson and deployed off shore of the 100/400 in 81 degree, beautiful water.
In the picture is Casy Johnson, the angler, Molly Garber, Ned Garber and Andrew Sanderson while fishing with Bob Newell aboard Bob's Black Dog. This is one of two wahoo the crew hooked up with, but the only one boated. They also caught black fin tuna which made a great sushi and wasabi tray.
- Capt. Rickey Beck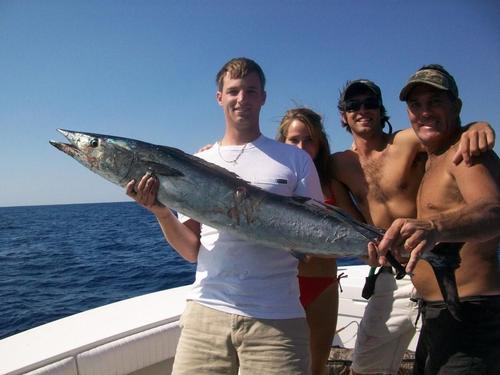 ---