"Marie Irby's Sail" | OIFC World Cat / Carolina Cat | 07/27/10
On July 23rd we reported on Marie Irby, Ann Smithey, as well as Jack and Hayden Smithey fishing aboard our Cat boat with Captains Chris Dawson and Jeff Williamson. In this report, Marie hooked up with a sail at Christina's ledge. Ann promised a picture, and here it is.
Remember, we are only days away from the Cape Fear Sailfish Classic. Be prepared, shop the OIFC for all your sail fishing needs.
- Capt. Rickey Beck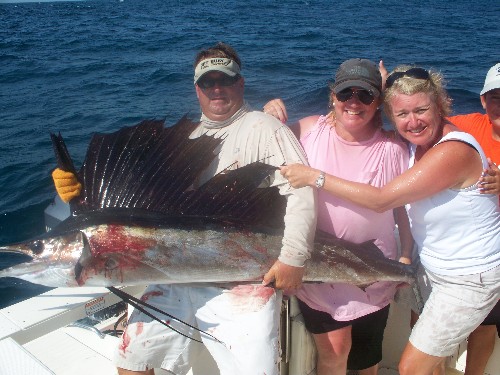 ---