"Help For A Struggln' Reporter" | OIFC World Cat / Carolina Cat | 12/07/10
A good friend of the OIFC, Bryan Freeman sent the attached pictures. Bryan heard my plea for help because the weather was keeping most people on shore. Not so for Bryan, Daniel Simmons and Victor Jones. These brave souls battled their way to the Steeples on a cool Friday. They marked several tuna, though Bryan said they were all little. Not the kind size the blue fin hunters are after. He said all they could score were false albacore, but they did manage to land one wahoo after several break off's. The wahoo are still here, at least they were Friday.
The pictures do not do the sea conditions justice. Check out the stance in the pictures and the spray in the 2nd picture.
The last picture is of their wahoo dinner. Thanks for helping a brother out Bryan!!
- Capt. Rickey Beck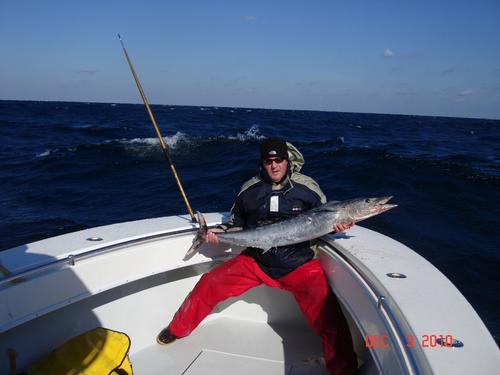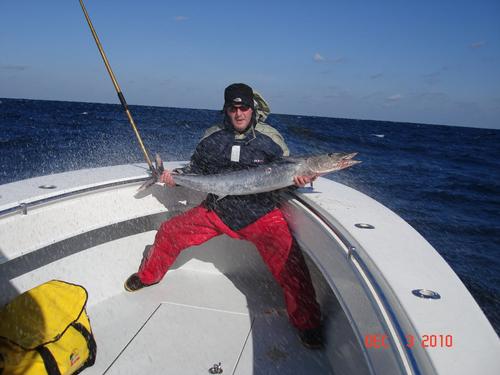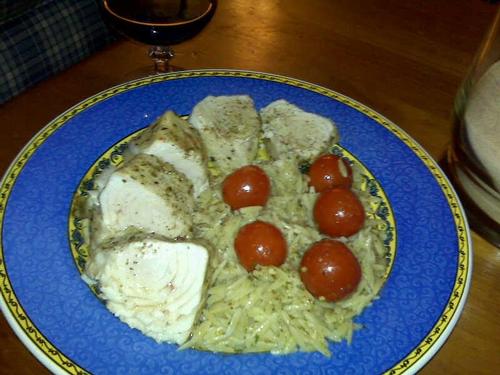 ---