"Tubbs Inlet Is Alive" | Get Busy | 05/09/11
Tubbs Inlet is full of life. Flounder, blues, mullet and the beautiful red drum are all thriving in this estuary. I was just told by a man today that a hot spot for red drum fishing is by the 1st pier in Tubbs. I guess, based on Captain Jeff Williamson's pictures he must be correct.
Also, Jeff took a reporter from The Brunswick Beacon newspaper to Goat Island today. She doing a story on the goats. Seems we caused quite a stir!!
- Capt. Rickey Beck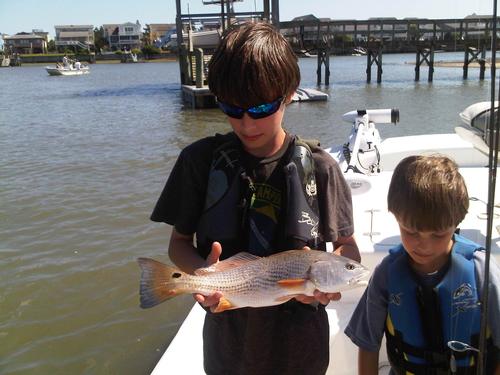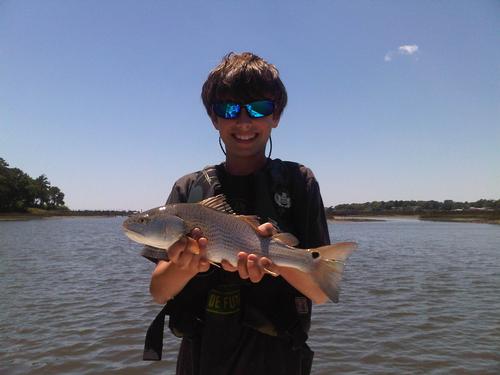 ---