"In The Books" | OIFC World Cat / Carolina Cat | 05/22/11
The 2011 Far Out Shoot Out is in the books and filed away for safe keeping in the OIFC vault which is hidden deep in the Green Swamp. The FOSO was plagued by high winds and seas the first part of the week. But when Thursday arrived some teams ventured out to the blue water. Friday and Saturday brought excellent conditions and that's when the bulk of the boats fished. Captain Brant will provide the final results and we'll get them to you later today. Thanks to everyone who fished and to the supporters of the FOSO.
Below are some pictures of mahi which were brought to the dock Saturday. Pictured are Jason Tolar, Justin Obrien, Matther Rich and Ken Rich with their 17 lb mahi.
Also pictures are Joseph Cannarella, Bo Brown, D. Brown, Ed Coker, and children Heyward Brown and Laurie Beth Brown with the group's 25.75 lb mahi
- Capt. Rickey Beck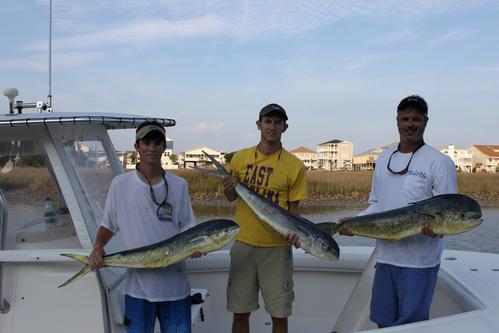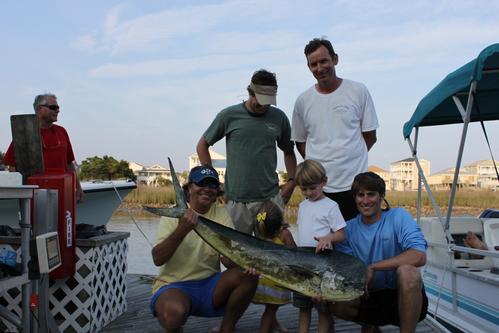 ---