"The Wilmington Three" | OIFC World Cat / Carolina Cat | 05/29/11
Captain Steele took a trio from Wilmington, Chad Ludeig, Jamie Kubrock, and Richard Chandler to the Horseshoe yesterday. Steele said they fished ballyhoo in the 76 degree water. The group returned to the OIFC around 5:45 pm with several mahi and teenage kings.
This past week has been a productive week from the inshore to the blue water. The wind blew a couple of days, but the ocean really started to flatten by Saturday afternoon. The kings are playing games with us right now but based on past history that ought to be changing shortly. We have a boat in the Gulf Stream today. I hope to have some good reports by tonight. Right now I'm jumping on one of Brant's referbed jet skis and headed to Tubbs Inlet for a day of fun with the fam!
- Capt. Rickey Beck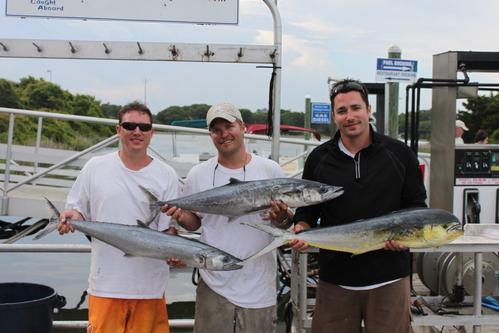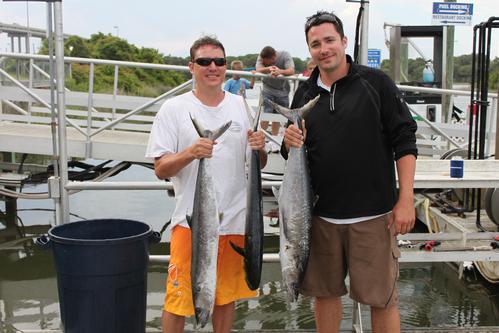 ---