"Team OIFC's Wahoo" | OIFC World Cat / Carolina Cat | 11/23/10
The newly formed Team OIFC, made up of Brant, Amy, Anita, Steele, Jacob & Chris Dew joined Dan Ratley aboard the "Quick Draw" to get in on some of the hot wahoo action off the Brunswick Co. shores yesterday. The group pulled balleyhoo and landed these 2 citation wahoo and several blackfin tuna Anita's 62 # wahoo bested Jacob's 60 #'r for the top fish of the day, but neither fish were anything to sneeze at.
Captain Brant has some more pictures and surely will fill us in on the details in his report. I'm glad everyone had fun and wish I could have joined you.
- Capt. Rickey Beck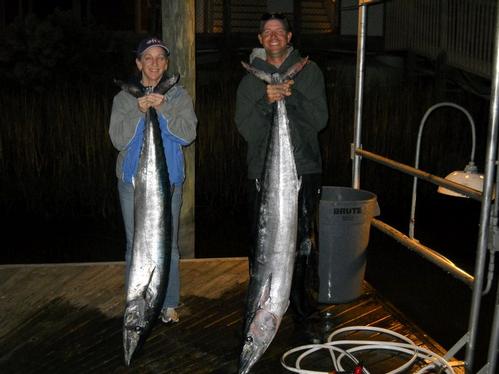 ---