"Those Aren't Dolphin?" | Tiberias - 22' | 05/28/11
Capt. Steele and I worked on getting the store in shape for you guys this weekend. We are fully stocked on ice, beer, and bait. Drifting mud minnows in tubbs inlet for flounder has been the ticket lately and Shallotte inlet has also produced some nice fish. Steele and I had to go give it a shot for a few minutes this afternoon. We had live bait as a back up option. Many of you probably didn't know this about Capt. Steele, but he use to be quite the bass fisherman. Which fits in perfect with the way I like to catch'em. Our goal was to catch some flatfish on artificials. We caught a trout first, then landed two nice flounder. We headed toward another creek, landed a trout there and missed a couple. Headed for the next creek and landed another nice flounder. In just a few short minutes we had 3 keeper flounder in the boat on the 4" Sea Assassin in Chartureuse Diamond. We stock them here at the OIFC and if you are lucky I might be around to tell you how to work'em. Truth is...you don't work them, they work for you!
See ya on the water!
- Capt. Jacob Frick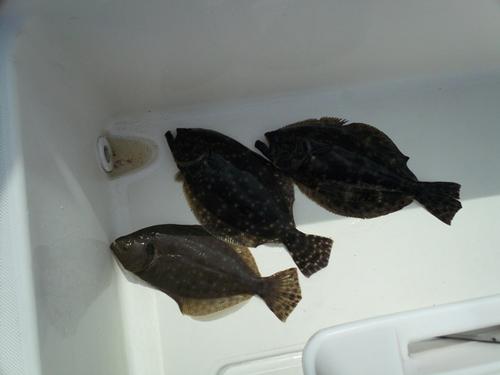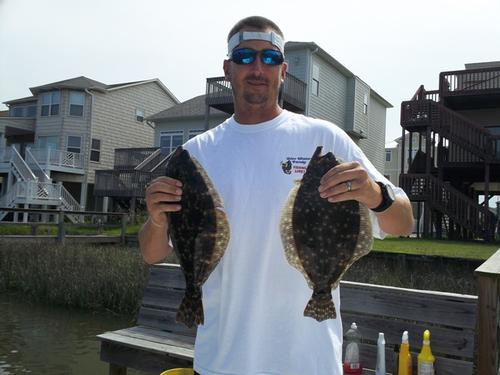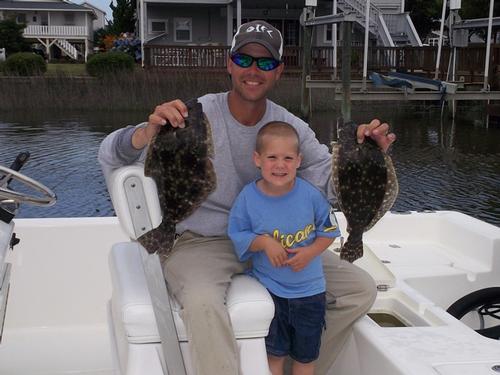 ---