"Capt. Brant's Trip" | Get Busy | 04/15/11
Captain Brant wrote a report on Captain Steele and his trip to the Gulf Stream with Nathan Fields, Randy Kidd, and Danny DeHart of Morehead, Kentucky. Captain Steele said they were fishing in 180 ft of water. He said they attacked the fish with a plethora of methods ranging from tuna feathers, jigs to balleyhoo.
In the picture are a 36.8 lb wahoo and a 26.6 lb black fin tuna.
- Capt. Rickey Beck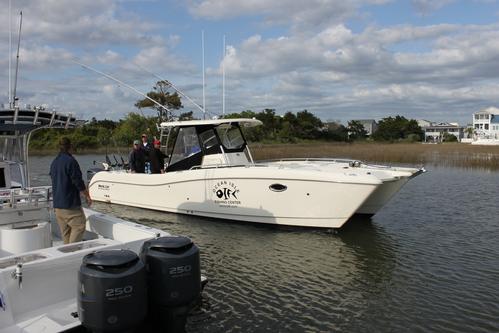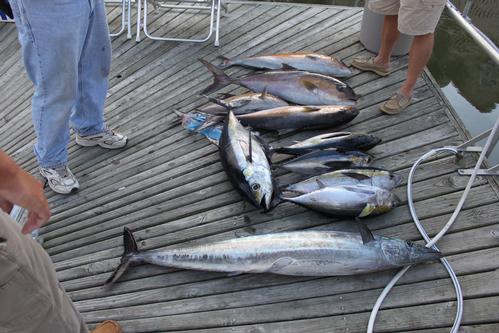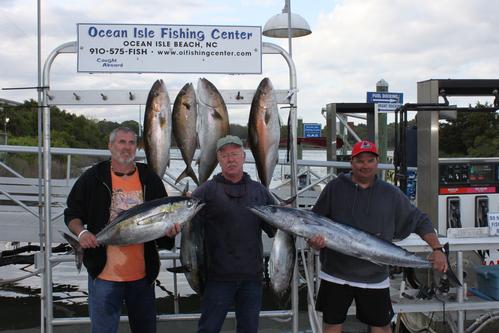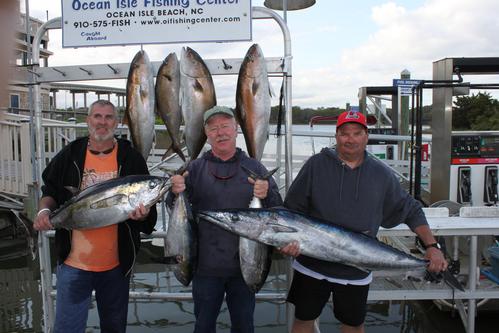 ---