"30th Birthday" | OIFC World Cat / Carolina Cat | 06/07/11
Captain Chris Dew took John Pham, Kelly Pham and Joey Aycock out for a little fishing Sunday which happened to be John's 30th birthday. A 35 lb cobia decided to join John, Kelly and Joey as the guest of honor at John's birthday dinner.
However, the 6 ft shark Kelly hooked up with wasn't going to have any part of the celebration. Not knowing for sure what they'd hooked the crew decided to let her battle it for a while. After about an hour the shark was along side the Cat boat for a photo op and released to eat someone else's bait.
- Capt. Rickey Beck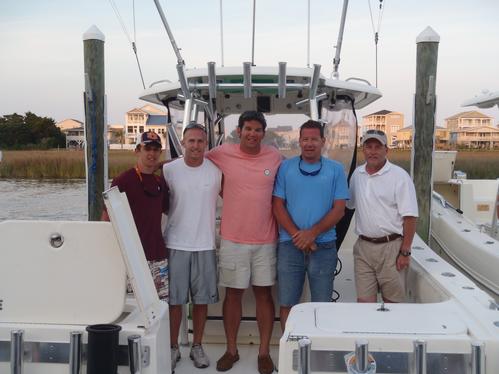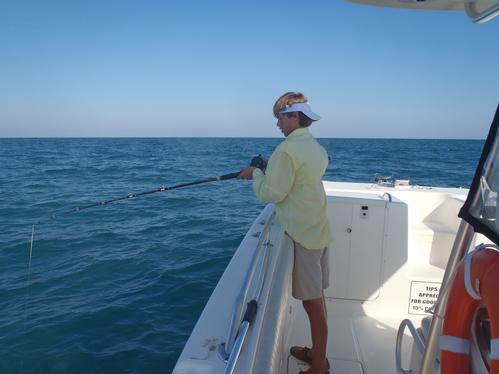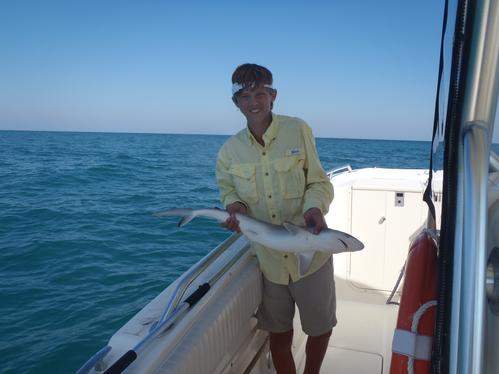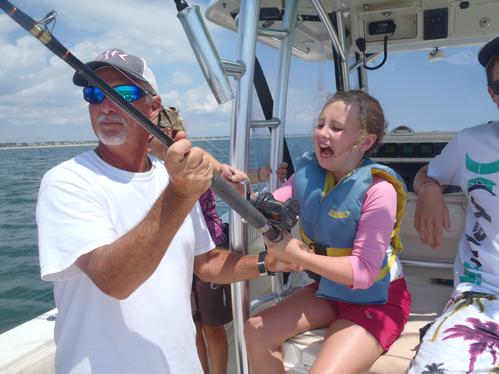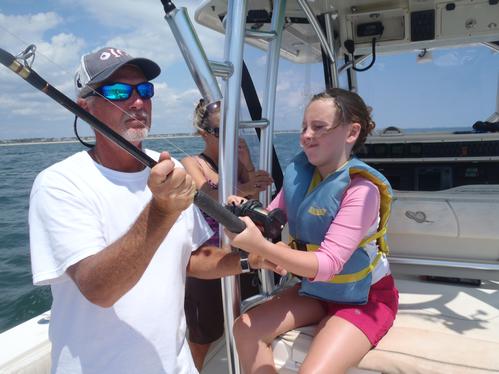 ---