"Hard Fishing" | Get Busy | 04/02/11
When I arrived at the OIFC early this morning the ocean looked flat and there was no wind. By 7:30 am the temperature had dropped and the wind was ripping out of the west. Captain Chris Dew had driven to the Shallotte Inlet to take a look. He then studied several web sites and decided to cancel his off shore charter.
Captain J. Dogg Williamson had come to the dock on the "Get Busy". Jeff was bundled up and still cold. He and his charter Scott Winslow , his son Collin and friend Trent Griffin, decided they wanted to catch some red drum.
They fished a lot in the canals behind OIB which offered some refuge from the wind. The guys were using D.O.A. root beer and chartrous artificals. It was a tuff day fishing, but they managed to land this nice red in the canals.
When the sun was setting it was 68 degrees and no wind. We've got to have a talk with Mother Nature.
- Capt. Rickey Beck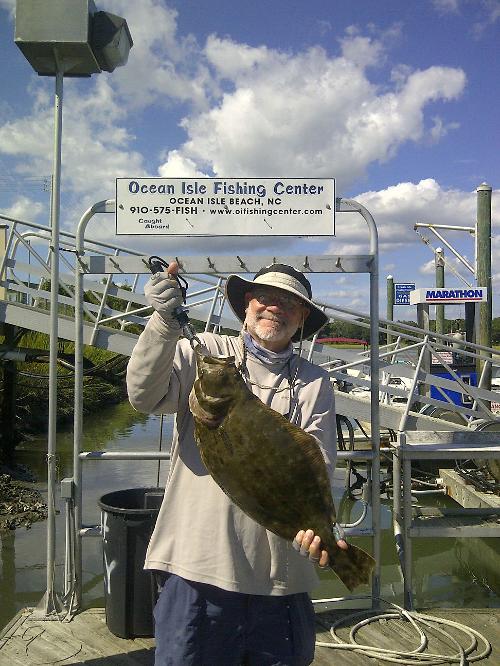 ---