"Russian Jammer" | OIFC World Cat / Carolina Cat | 05/29/11
Captains Chris Dew and Zach Faulkner headed to the Gulf Stream with Dana Walker, Phil Walker, Mark Swisher and Scrogg Wood, all of Tenn. These guys raise Russian Jammer dogs in the Volunteer State They fished the Black Jack area using OIFC ballyhoo. Below is a picture of a grouper and a mahi they brought back.
The Memorial Day weekend is drawing to a close, but it's been a fish filled active weekend at the OIFC. Let's hope the remainder of the season gets even better.
- Capt. Rickey Beck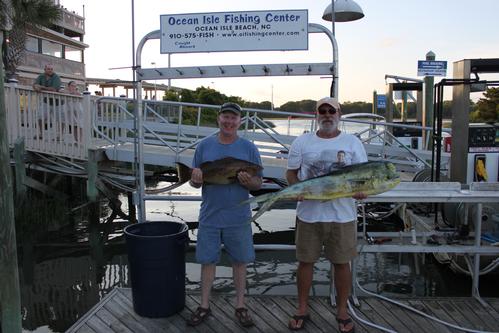 ---