"New Team" | OIFC World Cat / Carolina Cat | 07/14/11
Father and son combo Butch Myers and Jeremy Myers of Black Mountain, N.C. recently purchased and upgraded a nice Grady White and formed a new father-son team to be reckoned. A few days ago they were "sort of at the Horseshoe" when Jeremy hooked up and landed his 1st mahi. Butch said the seas became sporty on the way back in but it looks like the Grady got them home ship shape.
Congratulations on your 1st mahi. The mahi was hooked, and now I expect that ya'll are too Thanks for the report and for being loyal OIFC customers!.
****Update!! Butch just sent me a picture of his 1st mahi. They've definately got a boat who knows how to mahi fish!
- Capt. Rickey Beck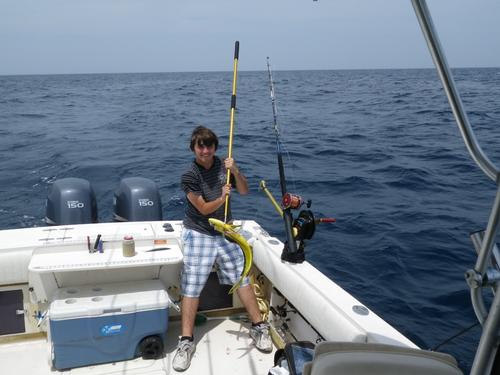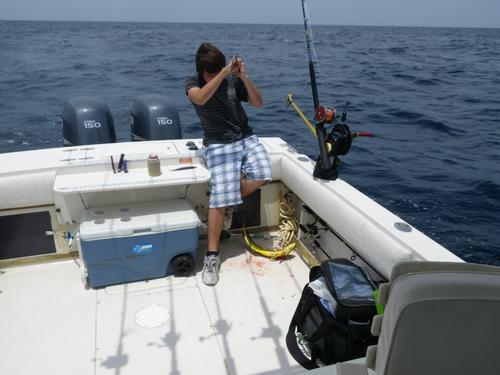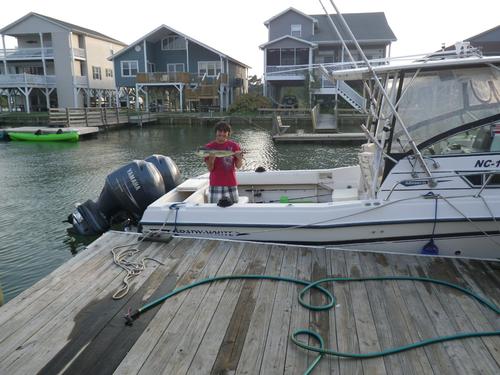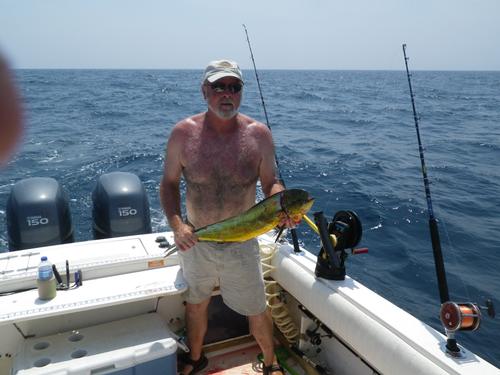 ---