"Hot Sea Bass Bite an a King Too!" | OIFC World Cat / Carolina Cat | 06/26/11
The in shore red drum bite has been wild. The off shore has once again been a little too bumpy for a fun time. That is up until yesterday when Captain Chris "OC" Dew and first mate Aaron Dew embarked on a 6 hr charter with P.J. Wachteler, Dean and Jackson Dyas as well as Ron Smith (all of Fayetteville) and Frank Zwan (Charlotte).
The Cat Boat went to the shark hole. As soon as 1st mate Aaron got the 2nd line in it was hammered by a king. 13 yr Old Jackson took the rod and after a little landed his 1st king!
A quick bite can mean one of two things Either the action is going to be red hot, or zero. In this case the king action turned off. So the group elected to bottom fish. The sea bass bite was so fast and furious that as soon as one person would get set up to fish, another was reeling in a bass. The charter limited on sea bass, so you can only imagine how many were actually caught.
As a side note, Captain Chris said he couldn't find any pogies. Captain Jeff Beck and I took The It Works out Sunday morning and no one was finding bait. The birds were diving along the tide line and we were marking bait at about 23 ft., we also saw a couple of flips, but nothing to throw on..
- Capt. Rickey Beck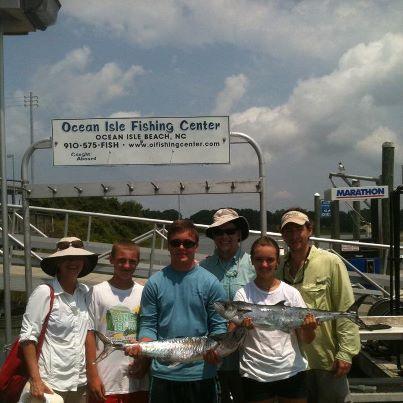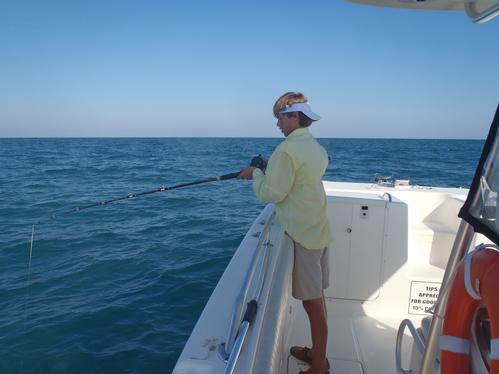 ---