"3 Generations" | Get Busy | 08/09/11
Jeff Furr, his son George Coker and his father-in-law Charles "Pa" Rayfield braved 85 degree water to catch 12 flounder 2 reds and a trout. 5 of the flounder were keepers. One of the drum measured @28" and they lost 2 or 3 around pilings.
Jeff said his son and Pa are both now hooked on fishing, which is a good thing. I'm still trying to figure out where they were based on the pictures...I think I can tell...Any hints there George?
- Capt. Rickey Beck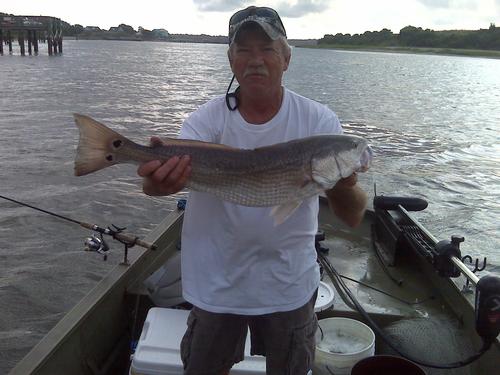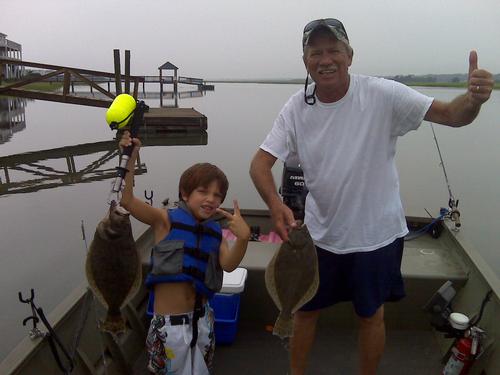 ---