"Family Outing" | OIFC World Cat / Carolina Cat | 08/14/11
Capt Chris (OC) Dew and 1st mate Aaron Dew took Brett and Joanna Devore along with their children Shelby (8), Samantha (11), and Savanna (3) on a near shore fishing trip Friday.
They spent the majority of the day trolling for spanish. Along with the spanish, they boated one monster of a barracuda. Chris said this was one of the nicest families he had met.
Thanks for fishing with us.
Thanks to Captain OC for the photos from the "gaff cam".
- Capt. Rickey Beck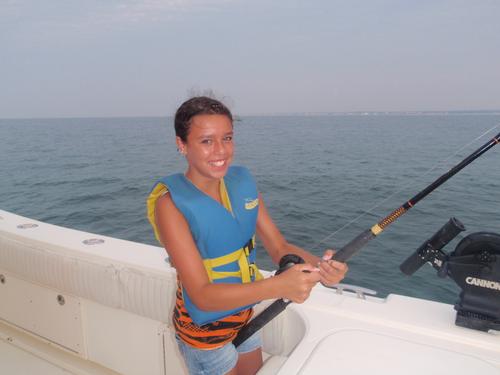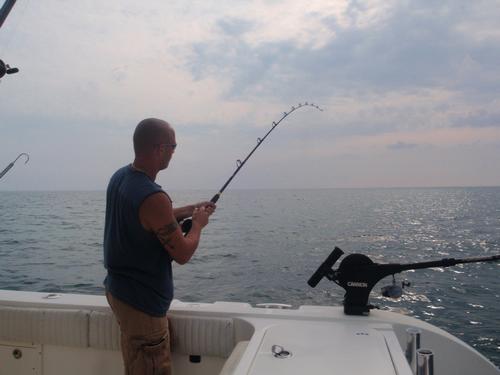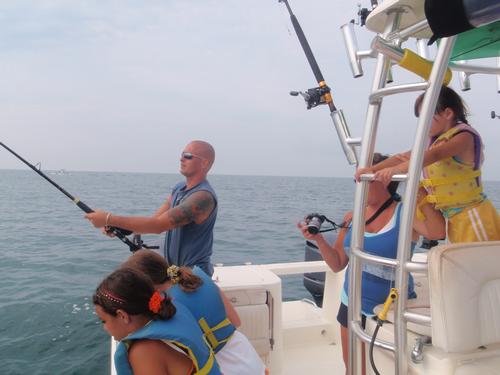 ---