"Light winds and Tight lines" | Tiberias - 22' | 08/01/11
Bill Serafini called and said his two boys were ready for some spanish action again. Rocco and Gino. two of the cutest, yet the roughest toughest kids on the block. I love those names! We worked hard to catch the 4 Spanish we got to the boat. We also caught several sharks, toadfish, bluefish, and croakers. I hit one more spot on the way home and the flounder were pounding it. They were all just a bit shy of the new 15" mark. The kids were pooped and ready to head to the house, so we cut the flounder bite short.
Bart and John joined me today. We picked up right where we left the flounder biting the day before. The flounder were biting pretty good and we ended the day with 10 keepers. Hopefully the 40 fillets will feed the 22 folks back at the beach house! I enjoyed it folks. Thanks for fishing with us and hope to see ya next year.
Mullet minnows are getting the flounder bite. Shrimp are catching a few, but aggrevating to deal with all the trash fish. Pogies for some reason are not producing like you would think. Artificials in charturese, white, and smoke are still producing a few keepers in the canals. Spanish mackerel are scattered throughout the beach front with clarkspoons producing the action. Red drum have been scarce the last few times out, but we have seen a few nice black drum caught. Live shrimp is the ticket in catching the drum, but have a lot and be ready to deal with the trash fish. As you will see in one of my pictures, I refused to feed all of my shrimp to the fish. I ate them! That is a wrap for now. See ya on the water!
- Capt. Jacob Frick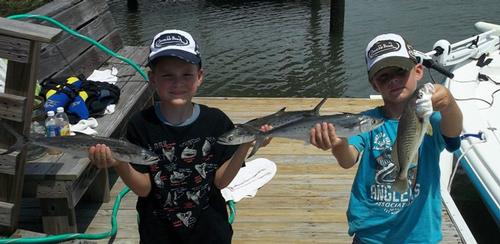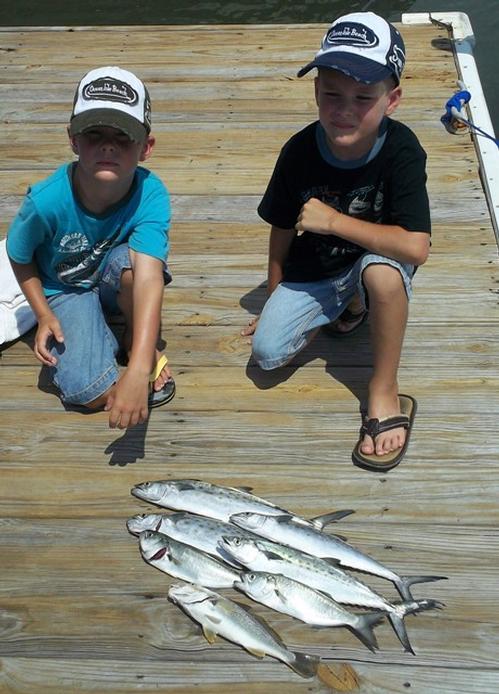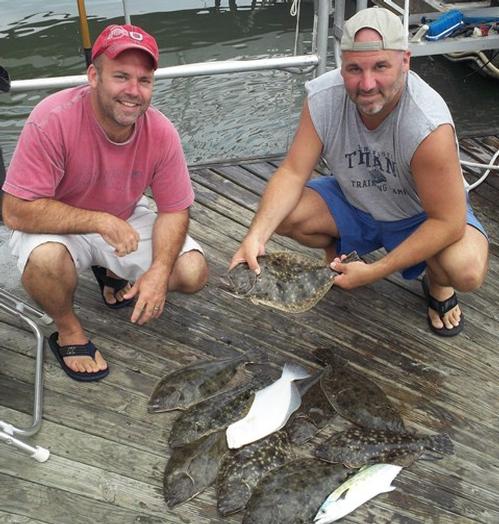 ---