"Back to Back" | Tiberias - 22' | 07/01/11
Mr. Reardon and Mr. Lenda joined us with their two sons Alex and Matthew on a 1/2 day afternoon trip yesterday. The tide was low and slack when we started. This is usually a really good time to catch redfish around the docks and in deep holes. Again, the pinfish were thick and stole a lot of our bait. As the tide started to pull and rise, we went back to flounder fishing. It wasn't long before we had the boys reeling in a few flounder. Mr. Reardon was getting the hang of the flounder bite and smoked quite a few small ones toward the end of our trip. However, his son Matthew was not to be out done. Matthew landed a 4.8 pound flounder! Alex also landed a nice 16" fish. I think the boys out did their dads on this trip.
We even caught a shark! That was the only request the boys had. I never would have thought we would have caught a shark. Hopefully, Mr. Reardon will send me a photo of the baby black tip that we caught. Pretty cool! Thanks for fishing with the OIFC guys! See ya on the water!
- Capt. Jacob Frick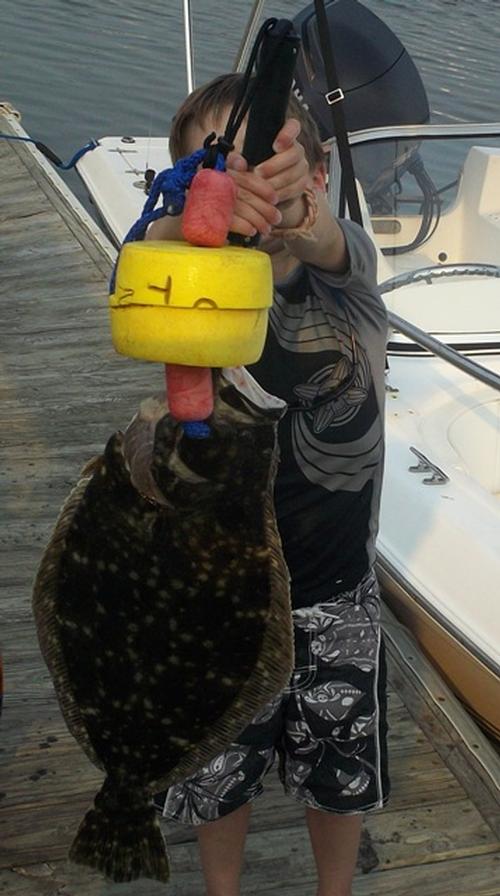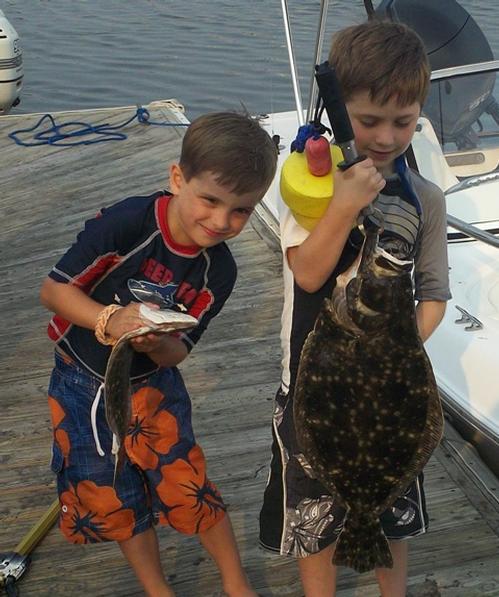 ---