"Foggy Pics!" | Get Busy | 07/19/11
A couple of days ago, Captain Jeff Williamson charter fished with Spencer Brown, Scott Browder, and Carl Horn of Charlotte, N.C. This was the 1st time the guys had fished with J. Dogg. They caught 3 keeper red drum, several throw back flounder as well as a plethora of other ichthyoid creatures.
The picture and info is by OIFC cub reporter and birthday girl Katelyn Kinser. The poor quality is not fault of the cub reporter. The gaff cam spent too much time underwater and fogged up. My apologies to the guys.
- Capt. Rickey Beck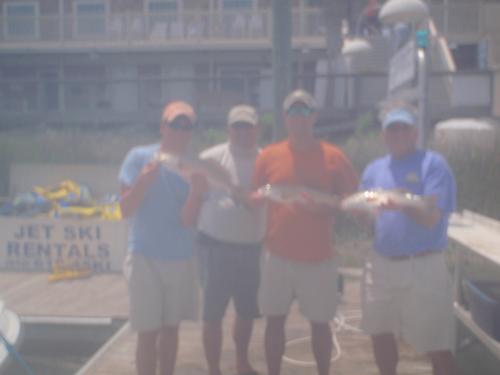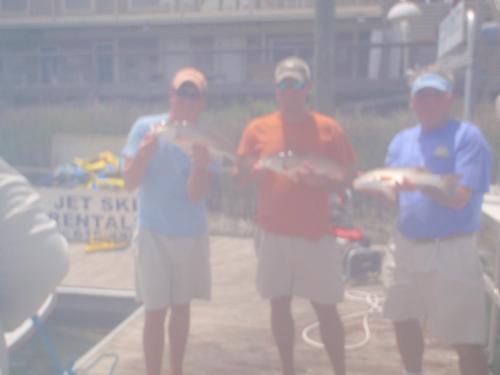 ---