"Staying with It" | Tiberias - 22' | 06/14/11
The flounder bite continues to remain the go to fishing inshore right now. A few trout have been caught, but are few and far between. Season is slated to open tomorrow. The red drum have been inconsistent and on the move lately. The docks and deep holes should start to produce some redfish. Right now, the flounder are laying on all the sandbars, mud slicks, and pot holes. Live bait in any type seems to be working. Little pogies are thick in the natural canals, tiger minnows on sandbars at low tide, small mullet are everywhere, my favorite has been baby pinfish and croakers. If all fails, remember we have premium select mud minnows here at the OIFC. Gauranteed to wiggle on the other end of the line! :) Hopefully, the full moon will kick the flounder into high gear this weekend. See ya on the water!
Below John Toole, Spencer, Josh, and Connor show off their catch from earlier today. John Toole is a sheriff and kept us all straight on the water today. Great group of guys from my hometown! Small world...Catch'em up at Lake Murry guys! Thanks for fishing with us! Hope to see you again in the near future!
- Capt. Jacob Frick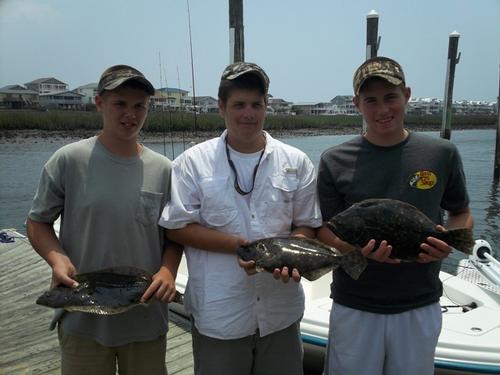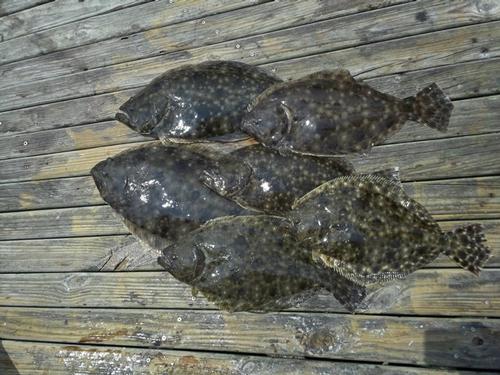 ---