"Kings and Wahoo" | OIFC World Cat / Carolina Cat | 09/23/11
In an earlier report Rube talked about kings moving in. Well yesterday Captain Brant and Captain Steele went to the deep water, trolled and brought home some fine kings and wahoo. They used pogies which are thick near shore from the Lockwood Inlet to west of the Shallotte Inlet. Along on the charter were Chris Rogers, Josh Chase, Miles Chase, Scott Gregory and John Richardson.
I recieved information from a confidential and reliable source that between 3 and 8 kings were caught at the Youpon Reffas well as some being th of Hogg Inlet.
- Capt. Rickey Beck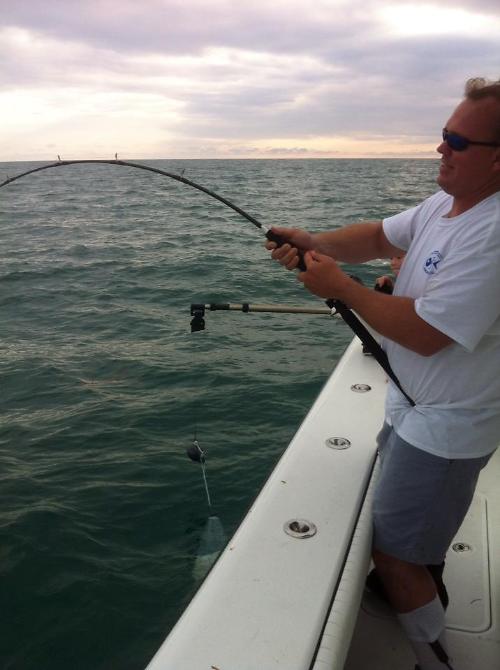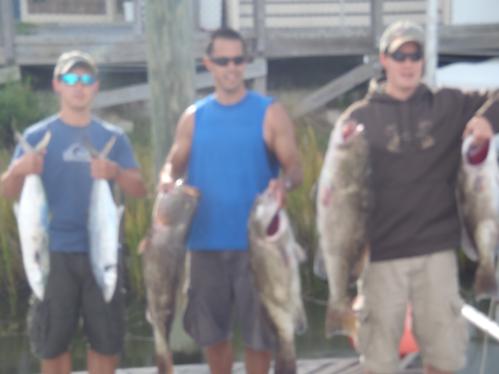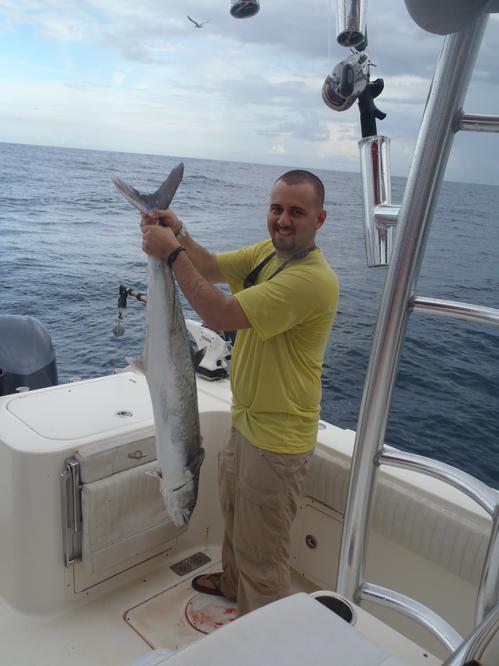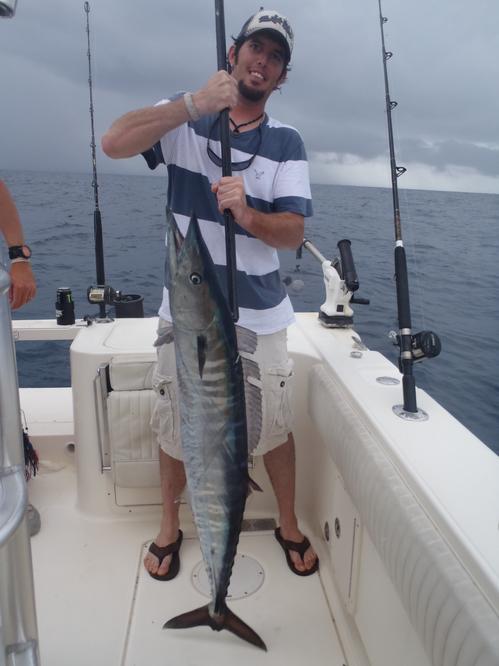 ---