"This Week" | OIFC World Cat / Carolina Cat | 08/23/11
The pictures below are several miscellaneous shots from the past few days.
The 1st is from Brian Aycock from his and his sons trip to Cedar Island.
The 2nd is of McClures 33" red drum.
The 3rd is a shark Capt. Chris Dew and Capt. Chris Dawson caught and released today in 25 ft. of water off of Bird Island. They're still not sure what kind of shark it was.
- Capt. Rickey Beck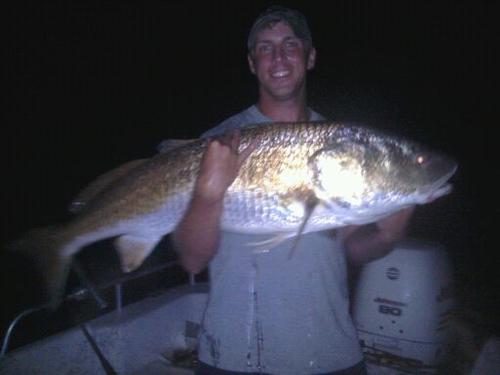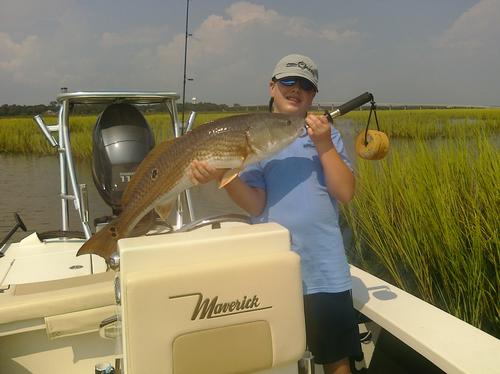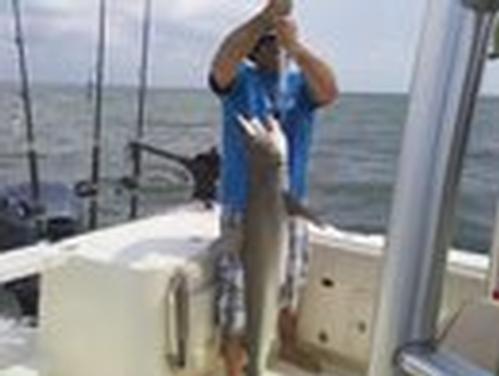 ---