"The Answer" | Get Busy | 10/10/11
The OIFC always has people asking what is biting in shore. In Todd Ferber's case the answer is a 10.3 lb flounder! Todd caught this giant flat fish at the mouth of the Shallotte River using finger mullet. He also had a nice 26 inch red drum.
This is the biggest flounder I recall reporting about in recent memory. Thanks for the report Todd.
- Capt. Rickey Beck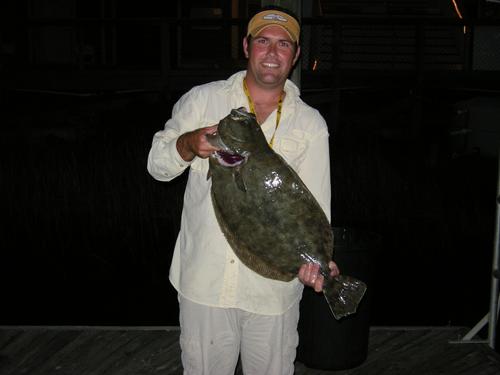 ---