"Recent bite and happenings" | OIFC World Cat / Carolina Cat | 05/02/16
With folks coming out of their winter haunts and fishermen eager to hear a reel scream, calm hasn't been the word to describe the atmosphere at the OIFC here recently. The gulf stream fishing hit a second gear this past weekend (4/29-5/1) as multiple boats littered the dock with impressive catches of mahi-mahi, blackfin tuna and even a few wahoo. Then in the 25-40-mile range, there were quite a few boats had success with schoolie kings and some cobia here and there. I've received multiple reports that there was a decent bite around the Atlantic ledge and the Bill Perry reef this past weekend as well. Hopefully the forecasted warmer weather for this week will bring a larger body of fish closer to local favorite spots such as the shark hole, Christinas ledge, and the 390/390. Typically, this action cranks up around the third or fourth week in May yet with how warm the weather has been, just about anything is possible.
In addition to the ongoing fishing buzz, don't forget to enter the Far Out Shootout as well as the Cobia Clash. With how hot the bite has been near the stream lately and how many cobia have been caught, it'll be interesting to see what weights are brought to the scales in both these tournaments. To enter online or print out an entry form for both these events, visit the two links below.
Jolly Mon VIP – The entry deadline has officially passed for those who have qualified. This evening I will be sending out invitations to those who will be selected from the waitlist to fill up the rest of the 60 boat field.
CLICK HERE TO ENTER THE FAR OUT SHOOTOUT
CLICK HERE TO ENTER THE COBIA CLASH
Below are pictures from the past two weeks of Gulf Stream fishing. From left to right is Youseff Wahba with a blackfin tuna and a wahoo. The second to last picture is Jacob Raynor with a mahi mahi and the last one is Jacob Raynor, Meaghan Keenoy, and Devrin Avant with their catch from (4/30).
- Capt. Derek Treffinger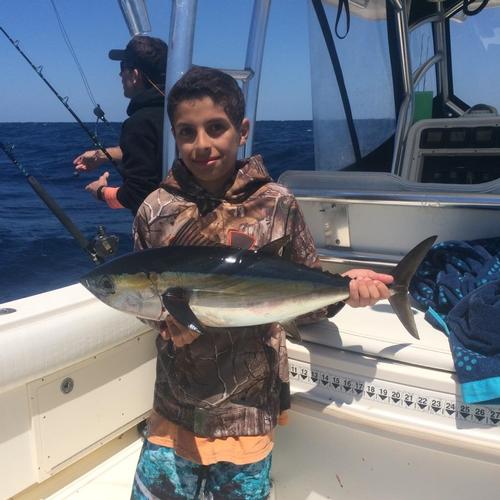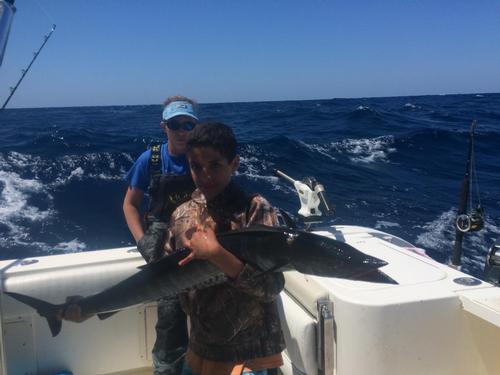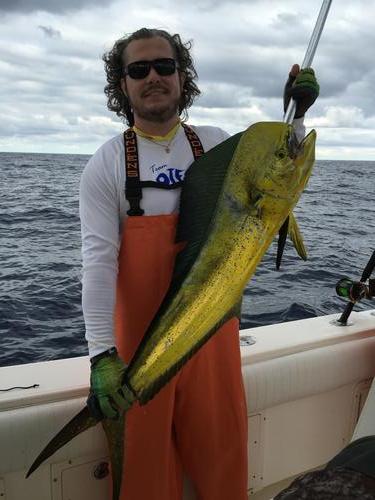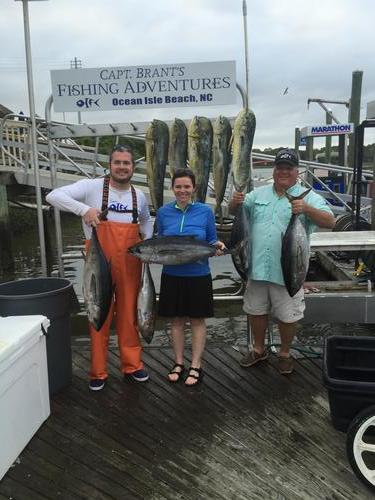 ---