"Weather Watch" | OIFC World Cat / Carolina Cat | 09/08/11
All off shore fisherman's focus has been on the effect hurricane Katia will have on our fishing this weekend. Thus far, it doesn't appear that Katia should have significant impact in regards to fishing. As of this posting the waves at the Tower are 7 ft. and almost no wind. In talking to area surfers the big waves they hoped for had not shown up. On another note, if you are interested in the effect Hurricane Irene had on the N.C. Outer Banks follow this link for some before and after pictures.
The focus last weekend, off shore, for most of us was king mackerel, however check out the rewards Captain Chris Dew had on a bottom fishing trip over the weekend.
- Capt. Rickey Beck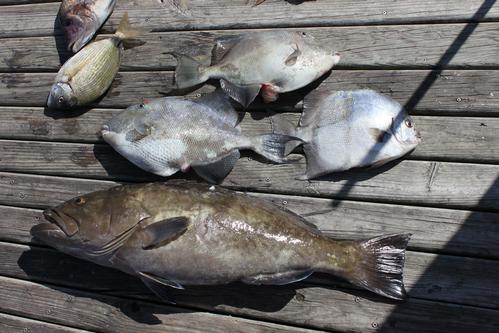 ---