"Ian's Inshore Catch" | Get Busy | 11/14/11
Bonecrusher Sauls went fishing this weekend with Nesbitt and Beck Noble's nephew Ian. Ian landed red red drum, trout and black drum. Judging by the background it would appear they were at the Little River Jetties. Although Bonecrusher has been known to take his photos at bogus locations.
I hope the 'Crusher isn't teaching Ian bad habits. Congratulations Ian. Great catch!
- Capt. Rickey Beck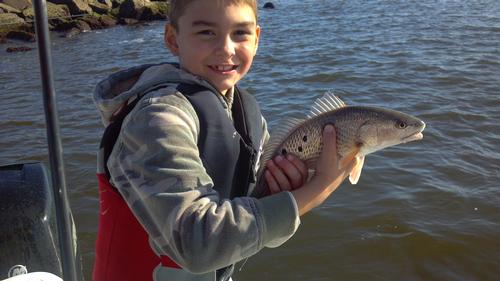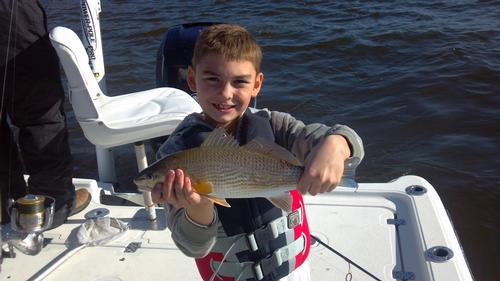 ---