"Pics from OIB" | OIFC World Cat / Carolina Cat | 08/26/11
Below are some pictures taken by Dr. Ernie Ward of Seaside Animal Care @ 6:30 pm on Ocean Isle.
Pic 1-A house that has had sandbags around it for a while on the Shallotte Inlet end of the island.
Pic 2-A flooded road on the east end.
Pic 3-Another flooded road at the east end
Pic 4-The OIFC Commercial Canal at high tide
Pic 5-The west end of OIB down by Tubbs Inlet and the marsh behind the High Rise during high tide.
- Capt. Rickey Beck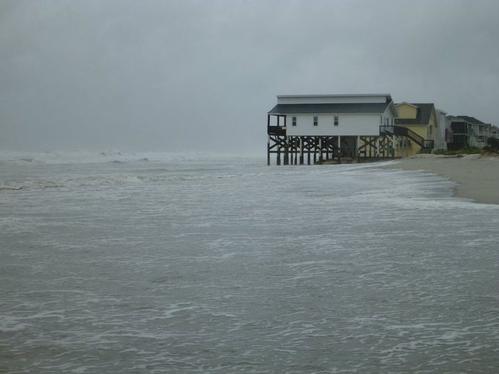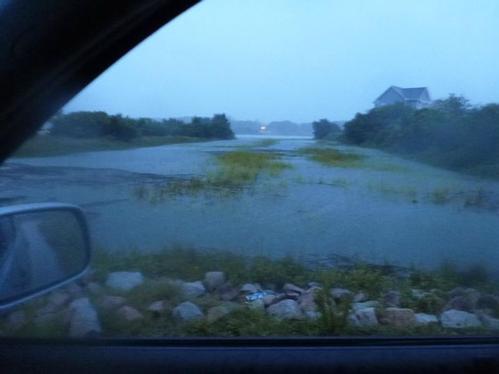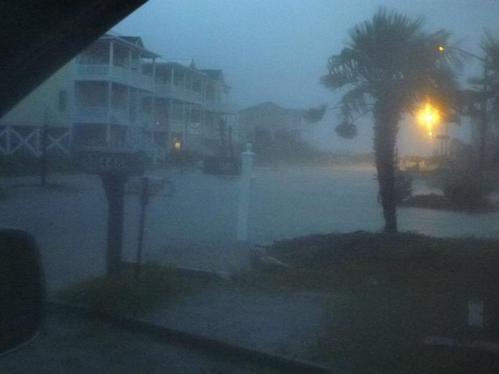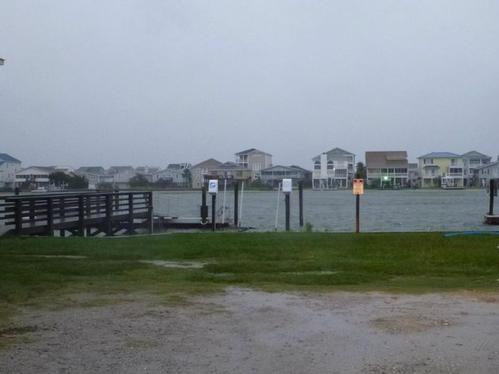 ---