"Bonescrusher's Smoke" | Get Busy | 07/30/11
Captain Nesbitt Noble and his nephew Ian were fishing around the Sunset Bridge when Ian hooked up with this 18" trout. The 1st thing he wanted to know was is The Bonecrusher was around.
They finished off by fishing most of the day around the Jetties. The Bonecrusher said Ian talked trash to every boat out there. He said Ian was a trip..coming from 'Crusher that means a lot! Keep it up Ian!
- Capt. Rickey Beck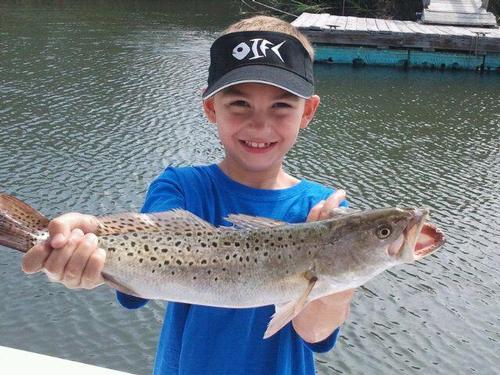 ---