"PEI Wrap Up" | OIFC World Cat / Carolina Cat | 09/18/11
After a much needed night of some of the best sleep I've had in a while at the Points East Beach Motel at North Lake, we were poised for another day of giant tuna action. The motel is very nice considering the rural location. It's located right on the beach and the wind and ocean sounds drown at the snooring of certain roommates! j/k :).
On this our second and final morning of fishing, we were greeted by much different conditions than the day before. We had a steady 25knot southwest wind blowing. Fortunately we were fishing in the lee of the island so the wave conditions were still 1 to 2 feet. The fish were a little more difficult to locate today as apparently the wind had scattered the fish out. After moving around a couple times over 30 minutes, we finally got a good mark on the bottom machine. Sure enough, there he is! It's a simple fishing strategy. A giant tuna mark is unmistakeable and once he is under you, he's going to eat. This time Chris Blackwell was up and he had vowed vengence today as he was committed to beating a giant into submission on stand up. He did exactly what he set out to do. He stayed patient and after 2 hours and 30 minutes the 750+lb giant tuna was beaten and up next to the boat. My hat's off to Chris. It took patience, persistence and most surely pain to achieve that goal.
We went back in for lunch at the Sandstone restaurant after Chris's battle where from our oceanfront table we could watch the other fishing boats jockey around looking for a bite. That afternoon we returned to the fishing grounds and the bite was dead. Nobody was hooked up and we couldn't find a mark. This was the only time during the trip we actually had to fish for a bite. We drifted live baits for 4 hours with nothing. Then just before quitting time we get a call from another boat about 3/4 of a mile offshore letting us know he found them. Apparently the fish were still around but had moved just a little offshore. Now instead of catching giant bluefins 1 mile from port, we had to make the long run to 2 miles from port. When we got out there it was like clockwork. The tunas were thick again. We played with several fish, hooking and breaking them off until just before dark. What a great way to end things.
In closing, Prince Edward Island giant bluefin tuna fishing did not disappoint. The fish are huge and plentiful. It's one of the more unique destinations I've visited and somewhere I hope to see again. As I said in the beginning, witnessing first hand tuna over 1000lbs eat virtually out of your hand is something every fisherman needs to experience. The travel, food, accommodations, crews, weather and fishing were all top notch. It was a great trip.
I feel fairly confident we'll try to do a return trip to PEI next year. So when the word goes out announcing our trip next year, act quick to make sure you get a spot.
- Capt. Barrett McMullan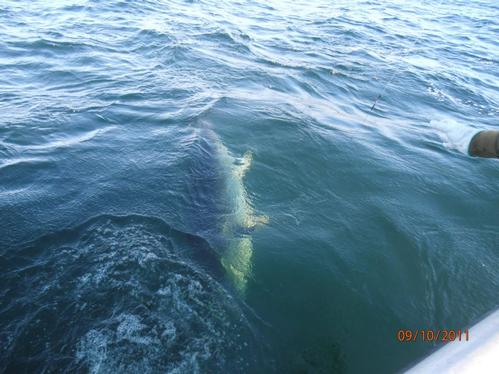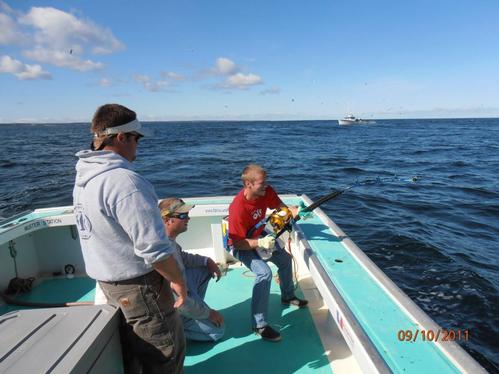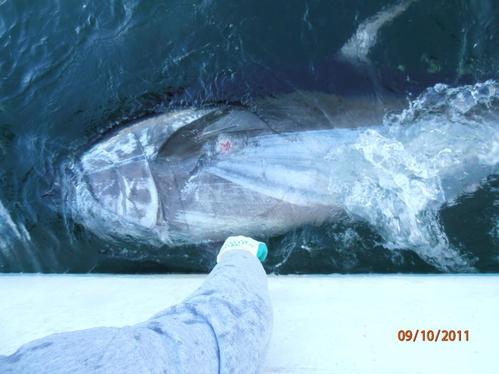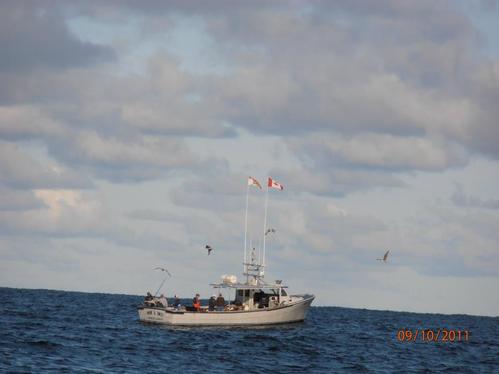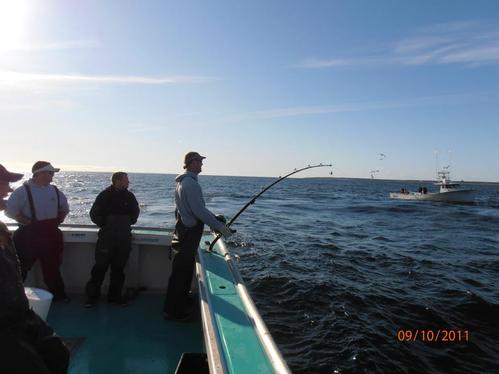 ---