"Billy Berg's 100.4 lb Wahoo" | OIFC World Cat / Carolina Cat | 12/20/11
Billy Berg and dad, Bill enjoyed a beautiful day listening to good music and experiencing the father-son relationship fishing aboard their "Fin Addict IV". The morning started with catching a blackfin on a black and purple skirted ballyhoo east of the Blackjack.
About 12:30 pm they hooked up with THE wahoo in 350 ft of water on a surface bait with a blue and white Islander. The hoo tipped the at the Myrtle Beach Yacht Club on their certified scales at a whopping 100.4 lbs.
Congratulations and thanks for sharing your report!
- Capt. Rickey Beck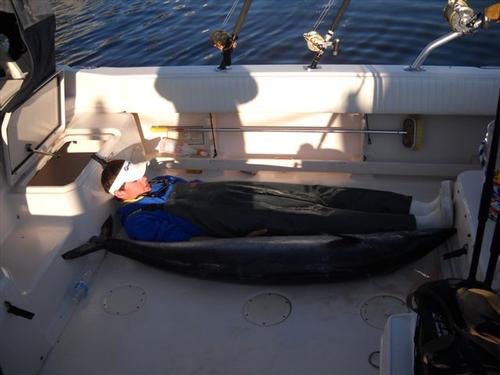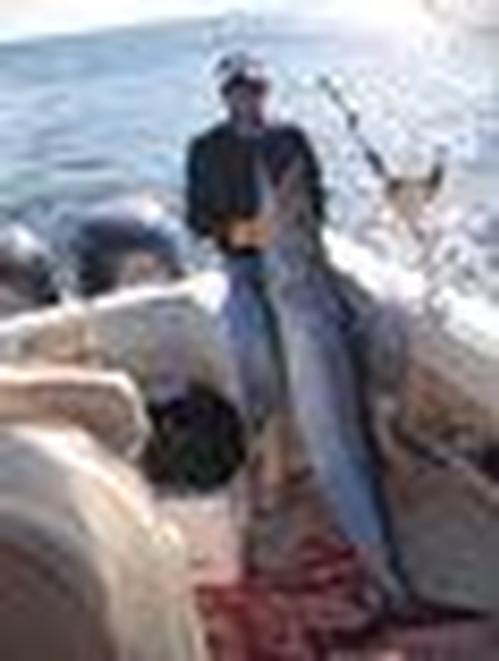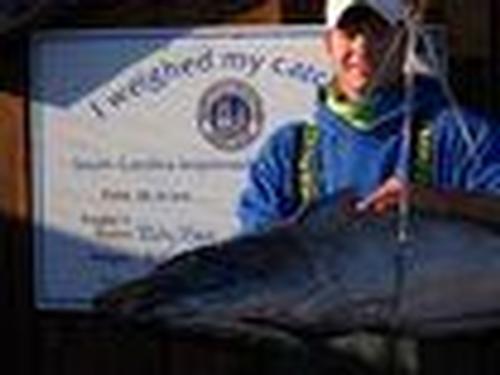 ---