"Productive But Bumpy" | OIFC World Cat / Carolina Cat | 05/07/12
Jim Bowen said the Stick Slinger cleared the LR jetties around 0400 this weekend and headed out searching for warm water more than he was trying to locate structure. The Stick Slinger had to dodge storms on the way, and the seas were a little worse than forecast. When they got to 650' deep water they came across a weed line and jumped on it. The crew headed East on a weed line for 10 miles boating 16 nice Mahi. It took about 3 hours to get back in. The action was great but the trip out and back was a little sporty. All in all an awesome day aboard the Stick Slinger.
Thanks for sharing your bumpy trip Jim!
- Capt. Rickey Beck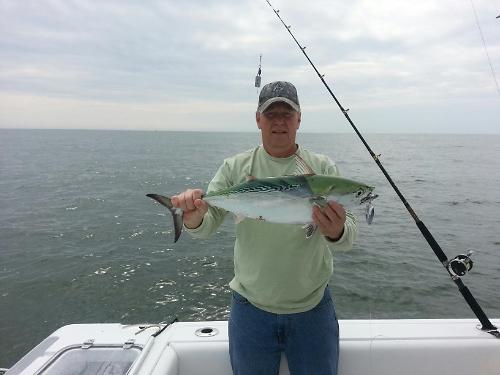 ---