"Bottom Fishing /Spearing" | OIFC World Cat / Carolina Cat | 06/20/12
Below are a couple of nice bottom fish taken today. The grouper is Nesbit Noble's along with his son. The hog snapper was taken by Jeff Martini and will surely be on the menu at The Midtown Bistro in North Myrtle Beach. Also pictured below with the boat load of fish are Alex Mercer and Austin who, along with their dad Brian fished with Nesbit Nobel.
This crew was 40 miles out. They limited on big bass, scamp, gag, cobia, mahi and trigger fish. They also had their share of big sharks and jacks.
Thanks for the pics and info.
- Capt. Rickey Beck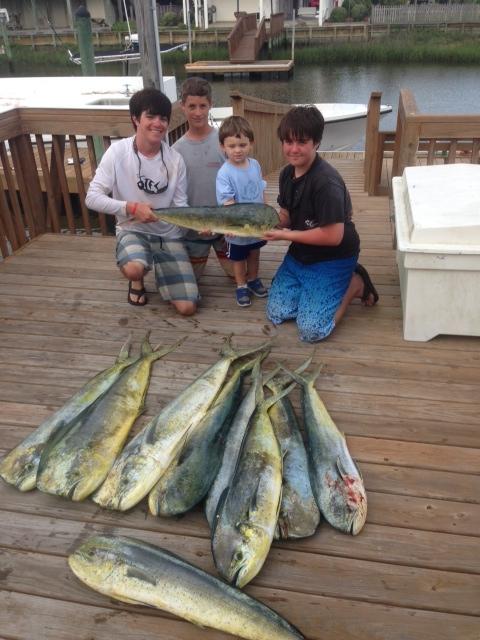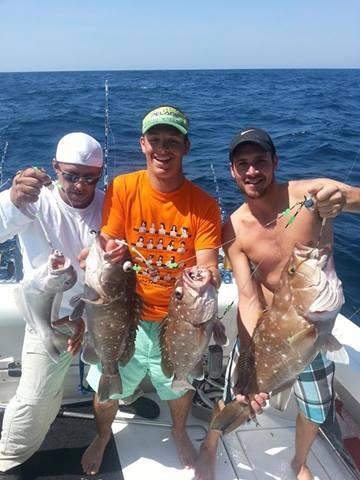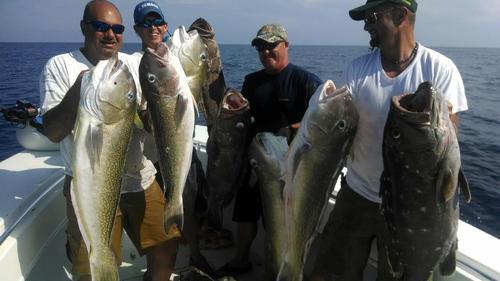 ---