"King News" | OIFC World Cat / Carolina Cat | 04/19/12
I don't have any pictures but have very, very reliable information. Capt. Wally has been catching the mess out of kings a little further out. He told me today that he caught a 40" 46# king today. Capt. Jeff Beck said a king was caught at Youpon Pier, always a good sign. I failed to mention in Capt. William Parker's report, but he found a temp. break near the Cape Fear Rive of 67, or 68, I can't remember, to 70 degrees. It's all shaping up to be a good king season!
Just in, a picture of the king!!
- Capt. Rickey Beck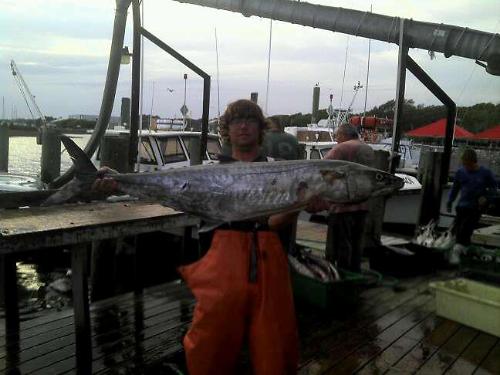 ---