"Singing in the Rain" | Tiberias - 22' | 06/12/12
Mike Turner and Carson from Kentucky joined me for a half day backwater adventure today. We started off pretty dry...we found a few flounder with one keeper...changed gears to redfish and caught a nice slot fish, then a small trout to complete our inshore slam. Then the rain started coming down hard, so we made a quick run for shelter. Carson, 11 years-old was not done just yet. We got a little break in the rain, so we headed back out. Carson landed a nice black drum to add a 4 species to the box making it an inshore grand slam! Awesome job!
Jim and Steven was eager to get out on the water despite the rain. We floated live shrimp in several places with only a pinfish to show for our efforts. We made a run between rain showers to another location. We caught a nice redfish with in the first 5 minutes of being there. Then we started catching toadfish, pinfish, croakers, grunts and black sea bass. It was raining so hard at times that having gills and scales would have come in handy. We stuck with it, but could only muster up that one redfish! It was still enjoyable getting to know each other and sharing a peaceful day on the water. As the ole saying goes, a bad day fishing, still beats a great day at work! Thank you guys for fishing with us! See ya on the water!
- Capt. Jacob Frick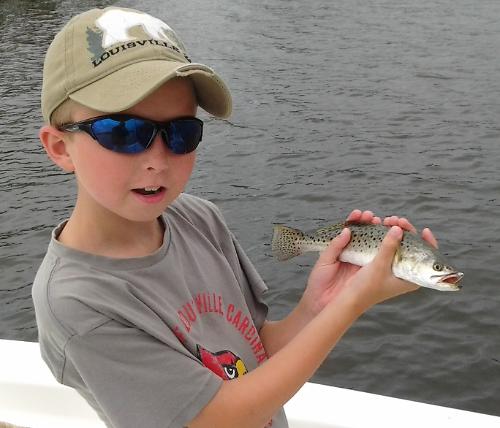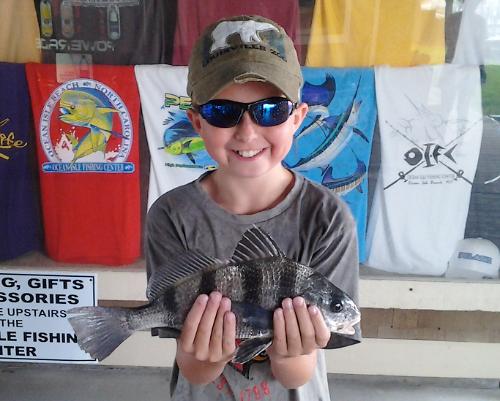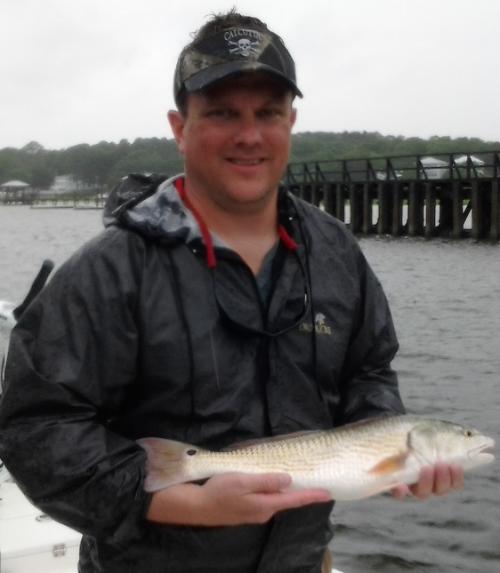 ---