"On Leave" | OIFC World Cat / Carolina Cat | 07/19/12
Capt. Ryan Strickland is home on a short break from his tugboat career and decided he hadn't had enough of the salt water. So he went bottom fishing with a friend in 165 feet deep water and scored his limit.
The OIFC has 2 good friends living the "Tug Life", Capt. Ryan and Capt. Zach. We wish them the best. You can friend them on FB and see some cool pictures of places they visit.
- Capt. Rickey Beck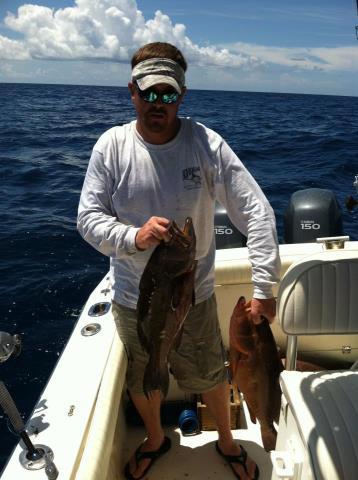 ---