"Maddie's 1st Flounder?" | Get Busy | 08/12/12
Maddie Julian flounder fished with Captain Tommy Helms Thursday near shore at an AR. Tommy said he thought this may have been Maddie's 1st flounder. Regardless, I bet it was the most flounder she's ever caught at once.
Also, Andrew Williams stopped by the OIFC and showed us a pic. of a 20" flounder he caught at the Ferry Landing Park Pier on the ICW at OIB. Andrew was using OIFC mud minnows when he caught his fish. He emailed me pictures, but I can't post them for some reason. I'll work on that.
Congratulations to Maddie and Andrew. We knew the flounder bite was hot at the near shore AR's, but it's nice to see them biting in shore too.
- Capt. Rickey Beck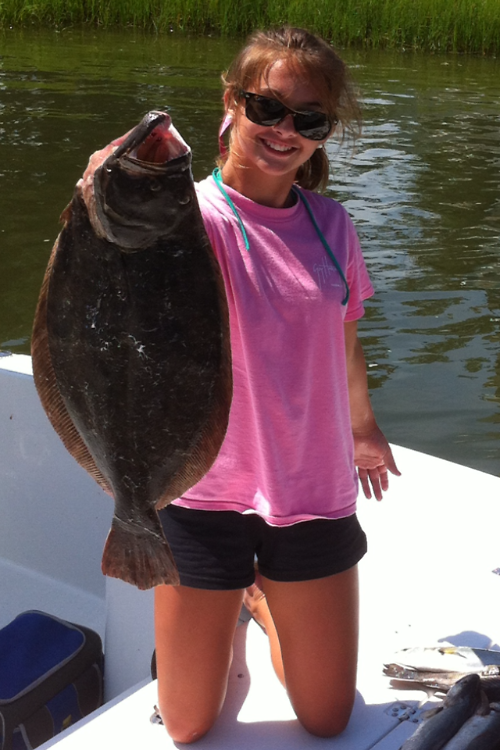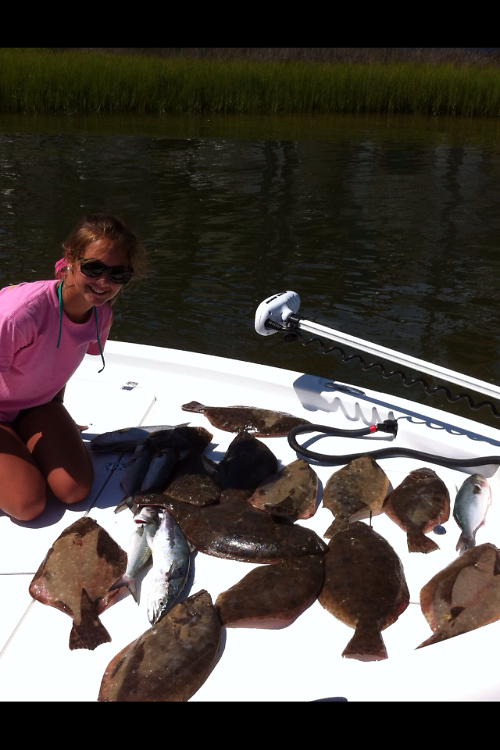 ---