"Silver Gold!!" | Get Busy | 08/24/12
Big Nesbitt Noble and his son.."Lil" Nesbitt fished the other day, I presume for ribbon fish, or gold..same thing come king tournament time.when they can't be found. Along the way "Lil" Nes' caught his 1st red fish.
If he grows up like his dad, he will be one heck of a fisherman. Or as Captain Brant would say.."a force to be reckoned with".
- Capt. Rickey Beck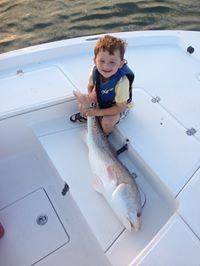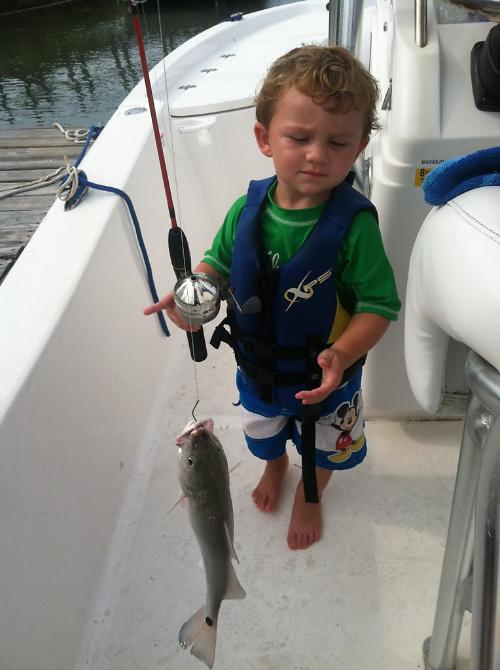 ---