"Jolly Mon Day 1" | OIFC World Cat / Carolina Cat | 06/23/12
Those who stayed home because they thought the kings were not around made an error. I am not sure how many boats weighed in but there was a "boat Load" of kings, mahi and cobia brought to the scales.
Right now D. Canady, Preston Nowell and T.K. Nowell are in the lead with an impressive 41.6 lb king..WOW!!! In a solid second is Corey Bellamy, Trask Cunningham and EDDIE JONES. Below are pix of the 1st and 2nd place kings. Click on this link to see all the pictures from today's Jolly Mon.
- Capt. Rickey Beck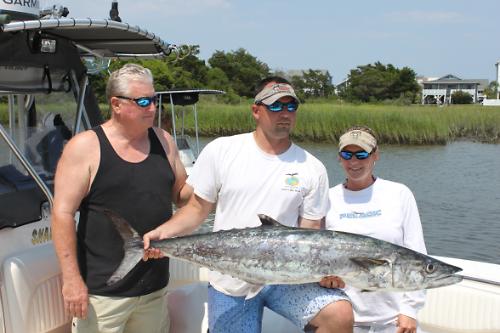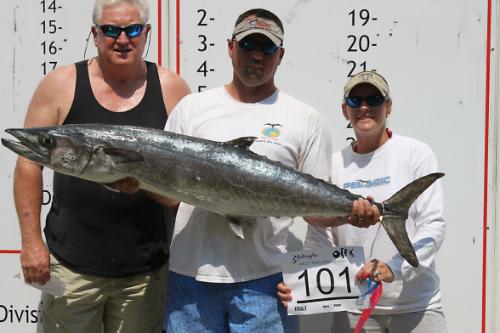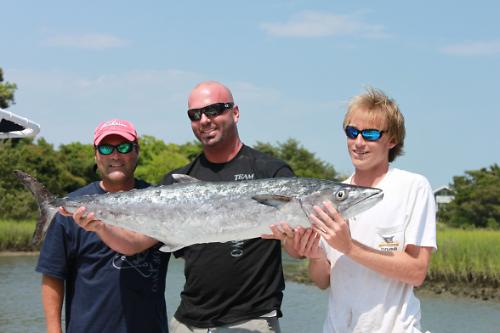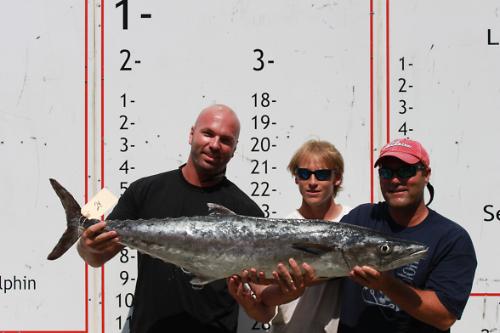 ---