"Clemson vs. Georgia" | Tiberias - 22' | 06/28/12
First group this morning were Clemson fans...Go Tigers! We got off to a slow start this morning only landing one short flounder at our first spot. We hit several more spots, but the action was so quiet we could here the crickets chirping. We continued to move and stick with it. We found them...over the slot reds one after another...I couldn't keep baits in the water and tackle repaired fast enough...My second group caught the rising tide and with it came silty ocean water from the last few days of wind chop. Never fear with a Georgia Bull dog on the boat. Jo, 12 years old found out real quick just how hard a bull dog can fight. Thats right! A bull dog redfish! Fishing live shrimp on the bottom with just a light jighead and 10lb test line. Jo had her hands full. Jo did an awesome job angling the fish and landing the 27 1/4" brute. Awesome job! Go Bull dogs!!
Truth is...I am a South Carolina Gamecock fan!! Go Gamecocks!! Thanks for fishing with me guys! See ya on the water!
- Capt. Jacob Frick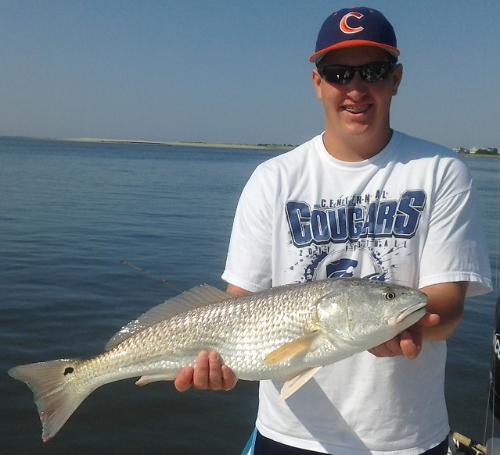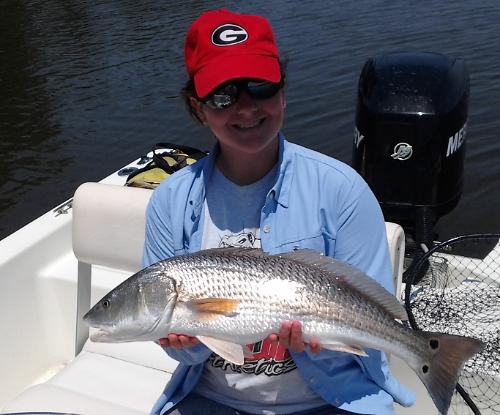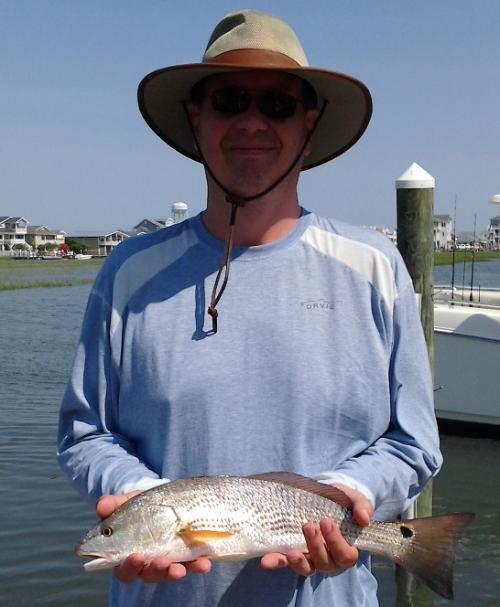 ---