"Ocean Isle Beach Christmas Regatta" | Get Busy | 11/25/12
The Ocean Isle Beach Regatta was held on a cold Saturday night. The almost freezing temperatures didn't deter a crowds of people from the Inlet View Restaurant all the way down the Intracoastal Waterway to the commercial canal past The Ocean Isle Fishing Center. The water parade of over a dozen beautifully decorated boats was lead by the OIFC's own Capt. Jeff Beck aboard the Brunswick County Sheriff's new boat. His helpers were his wife Courtney and of course Team OIFC/Do Work's Jr. Angler Camdyn who manned the air horn, siren and wished everyone "Merry Christmas" over the P.A. Santa, Mrs. Clause and a helper arrived aboard the Brunswick Co. Sheriff's center console Parker.
The OIFC has mega plans for next year's Regatta. I'm in hopes he will let us "Griswald" up the place. We will see!!!!
- Capt. Rickey Beck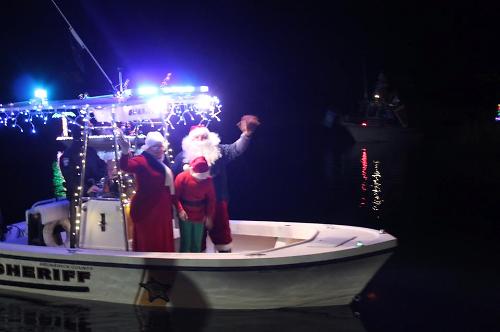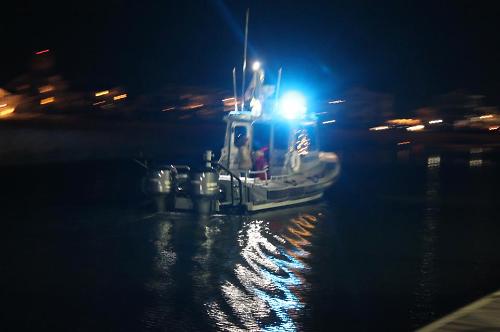 ---