"OIB Manatee" | Get Busy | 11/08/12
Paul McIntyre sent us the following post:
I don't know if you'll be able to see them very well, but attached below are pictures I took of a manatee in the main canal behind Ocean Isle Beach. We were only a few feet away from it for several minutes, so we were definitely able to make a positive identification. After a very tough day fishing in the Fall Brawl on Sunday, we were just about back to the house when we saw the manatee easing along just below the surface. It would rise from time to time to breathe. We followed it until it finally turned out the main channel toward the ICW. Don't know if you've ever seen one here before or have heard of anyone seeing one, but we thought it was pretty unique.
Thanks for sharing Paul

- Capt. Rickey Beck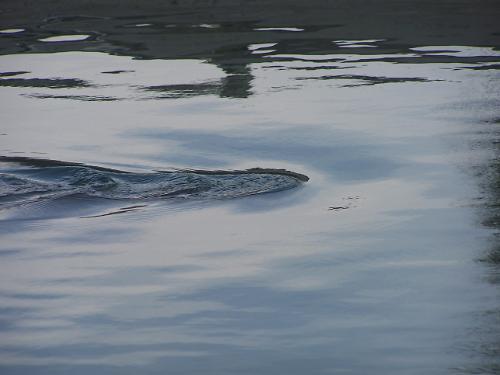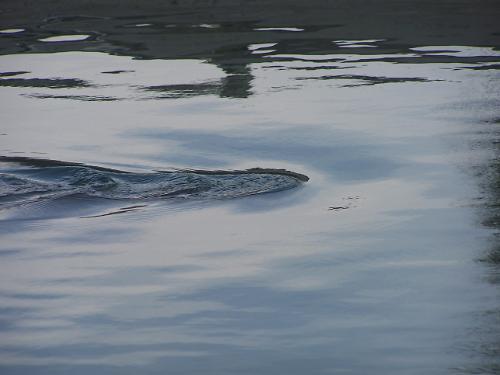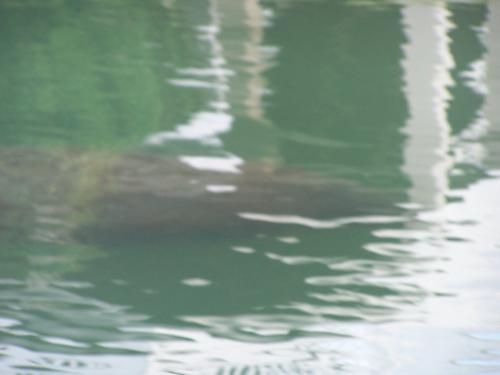 ---