"Reel McCoy's Report" | OIFC World Cat / Carolina Cat | 12/04/12
Friday Nov 30 late report:
Daniel Simmons and a few buddies ran offshore and found dirty 72 degree water at the 100/400. The decision was to either run back in to the pretty water at the 18 fathom or up to the Blackjack. Off to the Blackjack we went, and found decent looking water and a huge school of false albacores. Working the albacores resulted in 5 wahoo bites of which only a couple successfully found the gaff. A sailfish piled on the longrigger and made for some excitement. Out of all the albacores, there was one nice blackfin. Plenty of big triggers on the way in. Fun day on the water. Still waiting for the motherlode of wahoos to arrive.
- Capt. Rickey Beck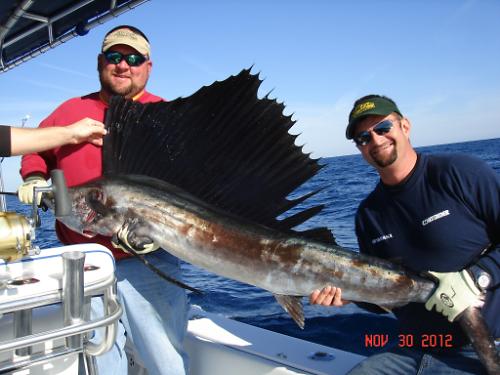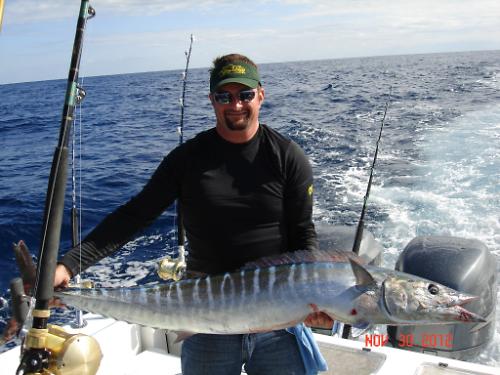 ---