"Aqua Loco's Report" | OIFC World Cat / Carolina Cat | 12/23/12
By
Billy Berg,
Hey Rickey I have a report for you for the OIFC page-
Another great day on the water for the Aqua Loco Fishing Team. Josh, Chris, KP, and Billy headed offshore this morning toward the scarp in search of wahoo. We ended up catching 1 wahoo and 6 false albacore tuna with 3 cut offs. We only had a 50 pound scale on the boat and the fish bottomed it out while we still had about 1/4 of it on the ground. We are thinking somewhere between 60 and 70 pounds. The seas were not bad and we put a good end to the 2012 season!
That is a great way to wind down the year! Thanks for sharing your report Billy.
- Capt. Rickey Beck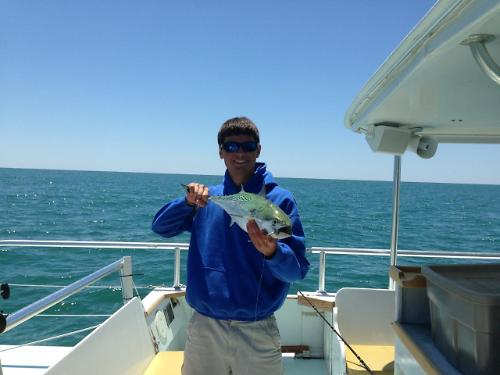 ---