"Hello--Jay Murphy" | Do Work / OIFC | 04/15/13
Dr. Jay Murphy with another fine stream trip. 4 Yahoo and 4 black fin tuna.
Jay is a loyal OIFC customer. The reference to "Hello-Jay Murphy" is because he knows I can't remember names and he used to re-introduce himself every time he came in the store.
Thanks to Kay for letting us get his picture and report. Thanks to Capt. J. Dogg Williamson for being the on dock reporter.
Mostly thanks to ya'll for supporting the OIGC. If you want to share a report with pictures, either motor up to the dock at the OIFC or send them to me, Capt. Rickey at sunset69@atmc.net
- Capt. Rickey Beck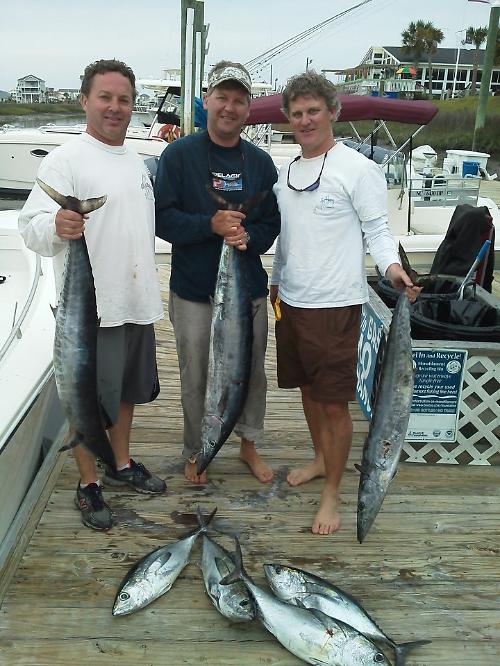 ---