"Jersey Shore" | Get Busy | 12/09/12
Dwight and Alex McFadden from the Jersey Shore visited the OIFC today. We struck up a conversation about Hurricane Sandy and the damage caused by it. They do not live near the shore but shared the pictures of boats that had washed up in their neighborhood.
They had many interesting stories about how it was during and after the storm.
- Capt. Rickey Beck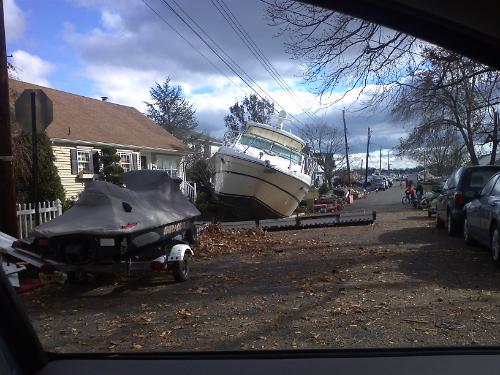 ---