"Carlie's 1st Stream Trip" | Do Work / OIFC | 03/31/13
I received this picture from Brett Barnes of the" Hot Rod Contender" of thier catch from Carlie Barnes' 1st trip to the Gulf Stream trip.
I would suggest you take Carlie on all your trips.
Thanks for sharing your adventure with everyone.
- Capt. Rickey Beck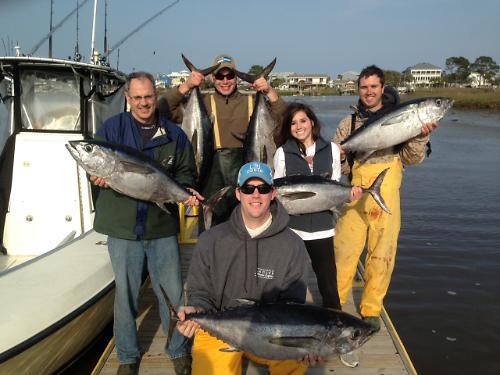 ---