"Slob!!!" | Do Work / OIFC | 03/31/13
This is from Bryan Freeman:
Hey Ricky, ran up to the Same Ol Saturday with Todd Tansky and Schuyler Duncan. Ended up with 5 wahoos and a blackfin.
They were all nice fish. The one in the picture is a real slob, thick and 68 inch fork length. Wish we had time to weigh it but had to
get home for Easter festivities.
- Capt. Rickey Beck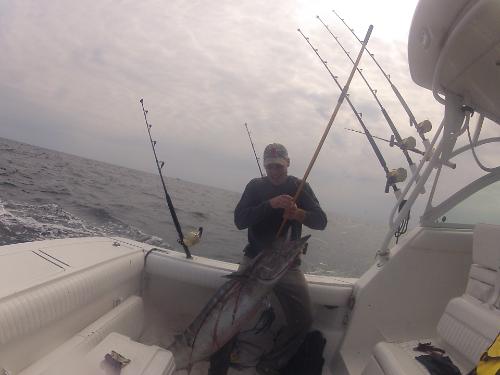 ---