"More Striper Action" | Do Work / OIFC | 05/02/13

I saw the pictures of the Striped Bass (Rockfish here in Maryland), and I thought I'd send you a couple of pictures from Maryland. We've been tearing them up too!! See you guys this summer, and at the Jolly Mon. Hope all is well.

Paul McIntyre (Tiger Rag)

Thanks Paul. I used to fish Kerr Lake and we called them Rock Fish too.
Guys..keep the reports and pictures coming..We all enjoy them...Email them to me at sunset69@atmc.net
- Capt. Rickey Beck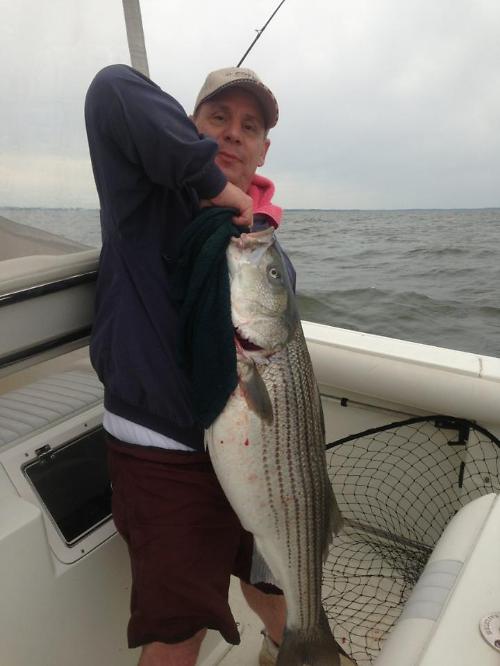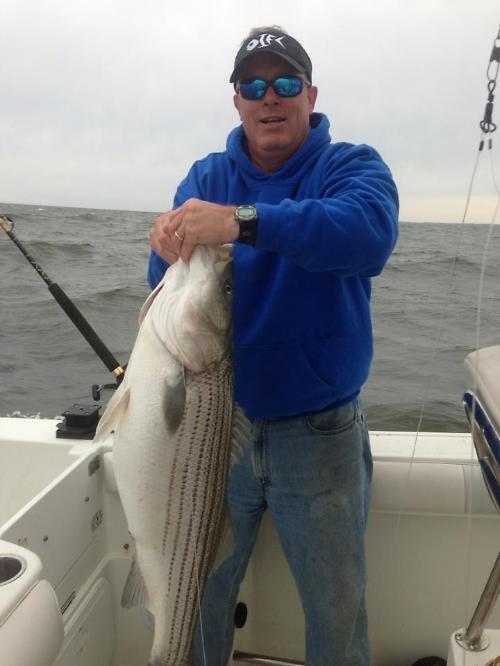 ---