"Flatfish King" | Do Work / OIFC | 05/14/13
Captain Tommy Helms of flounder catching fame submitted this report on the 13th....
First of 300 , I hope ! Bill and myself went to C G today and caught a few small ones , not too much going on . (By Tommy's definition).
Thanks Tommy and I am sure this is the 1st of many reports from you.
- Capt. Rickey Beck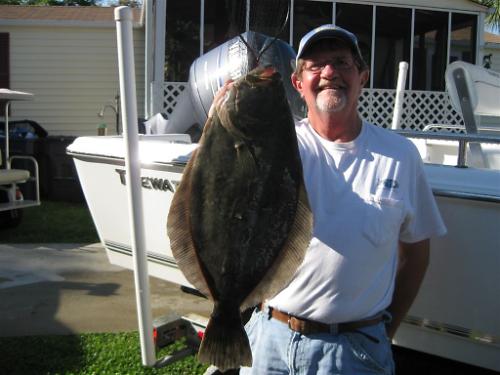 ---