"Full Moon Trout" | Do Work / OIFC | 03/28/13
Brian Richard of OIB caught the two nice 4.5 and 5 lb trout in the Shallotte River. Brian was using 1/4 oz jig heads and grubs.
Thank for the report Brian.
Remember, the Rodeo fires up the 1st of April. These two trout would have been contenders.
- Capt. Rickey Beck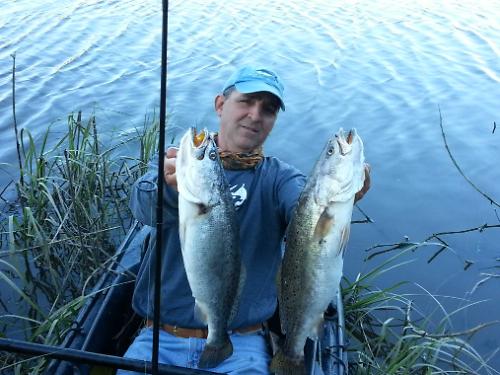 ---