"Empty Pockets" | Do Work / OIFC | 03/31/13
Wemdell Barnett reports:
Jay Ford and I rode 100 miles to the Same Ole , When we got there we could see off the horizon there must been 20 boats fishing and complaining about no fish. We fast trolled, figured out the water temperature and water color and fast trolled. I have no love of fast trolling, and threw out dead baits. The went by with first hour no bites then we started catching fish .
We ended up with 6 wahoos in the box lost 3 hook ups. The scales don't lie...the biggest was 62lb and next one was 58 lb
Thank you for the report Wendell.
REMEMBER IF YOU HAVE ANY PICTURES AND REPORTS YOU WANT TO SHARE EMAIL THEM TO ME AT
sunset69@atmc.net
- Capt. Rickey Beck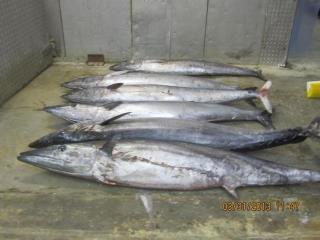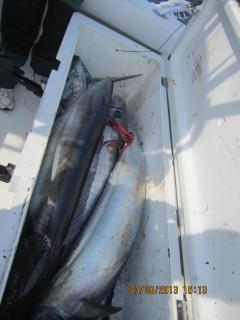 ---