"Stick Slinger" | Do Work / OIFC | 05/31/13
Capt. Jim Bowen of the Stick Slinger sent us this report:
Capt. David Cutler and I were catching Cobia on Saturday morning, and decided to run and check out a few spots for kings.. we were in 47' of water and running @ 45 mph and I saw something busting the water 3 times.. I stopped and in a matter of seconds, the Stick Slinger was wrapped up with a school of 50-75 huge Red Drum. They had some cobia mixed in I estimated @ 45-50lbs.. we pitched Pogies to the cobia but they kept getting inhaled by the reds. After catching and releasing 4 Reds, they were gone.. It was an awesome experience to share with my 9 yr. old and good friends..
Capt Jim Bowen
Stick Slinger
Thx Captain!!!!
- Capt. Rickey Beck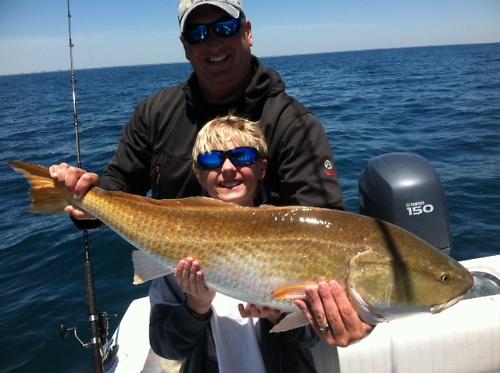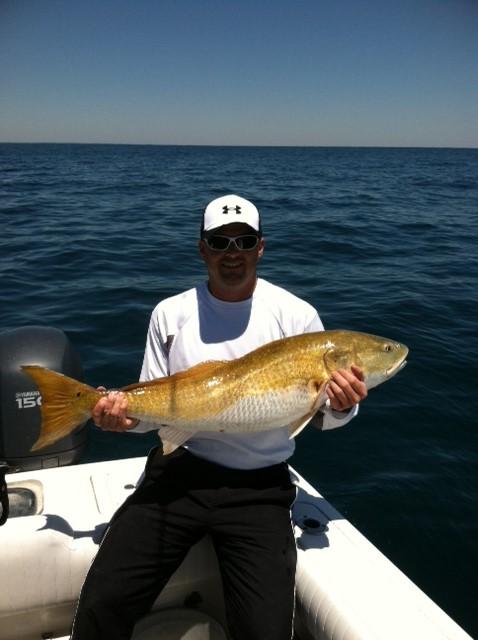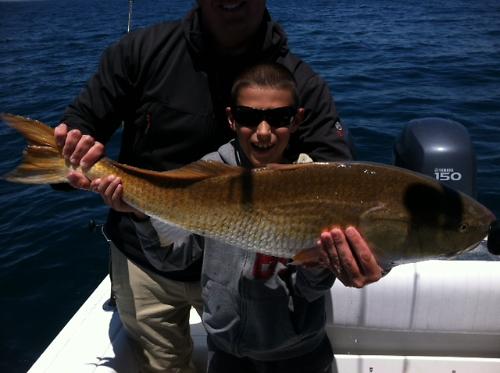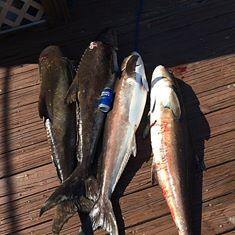 ---