"Movement on the Rodeo Leader Board" | OIFC World Cat / Carolina Cat | 06/11/13
Brandon Sauls reports that his fellow coworker at IntracoastalNet Designs Johathan Richey took top place in the OIFC Rodeo with a 7.1 lb redfish. Of course Brandon says it was only possible because the captain was the one and only Bonecrusher.
Great job and fantastic report. Everyone is invited to enter the Rodeo and take part in some of the fun. Jolly Mon anglers, be sure to enter the King Division!!!
As always, if you have a report and pictures you would like to share, send it to me at sunset69@atmc.net
- Capt. Rickey Beck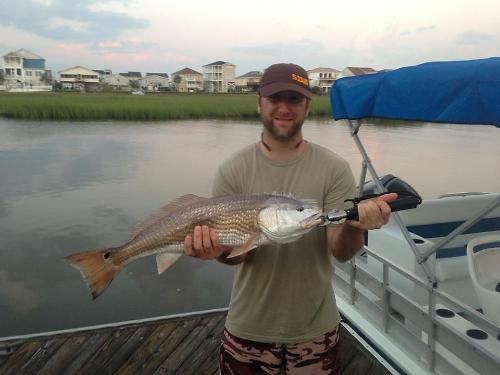 ---