"From Our Valued Friends" | OIFC World Cat / Carolina Cat | 05/29/13
In the 1st and 2nd picture is Scott Hamilton and the 45lb Cobia, and 28lb and 20lb kings they caught Sunday on Menhaden in 85ft of water.
From Dr. Jay Murphy....
I headed to the 100/400 with George Macon and our 10 year olds Daven and George for their first adventure offshore. We put lines in 4 miles inshore of numbers and the first and only line out was nailed within 30 seconds! First Mahi for the first 10 year old! It wasn't long before the other had his first. At one point we had 4 on and landed all 4 with the greenhorns handling the lines and gaffing by themselves, out of necessity! The craziest event of the day was seeing 5 birthday balloons drop straight out of the sky in front of us- crazy because it was my 10 year old's birthday weekend. We picked up the balloons and I realized the song "Happy Birthday" by Cracker was playing on the radio. AMAZING coincidence there! It was a great day for us dads and sons. Smoothest ride out and in ever for me. 12 Mahi in the box!!
HAPPY BIRTHDAY FROM THE OIFC!!!!!!
Ya'll keep your emails coming!! You can senf the stories and pictures to me at
sunset69@atmc.net
Thanks again!
- Capt. Rickey Beck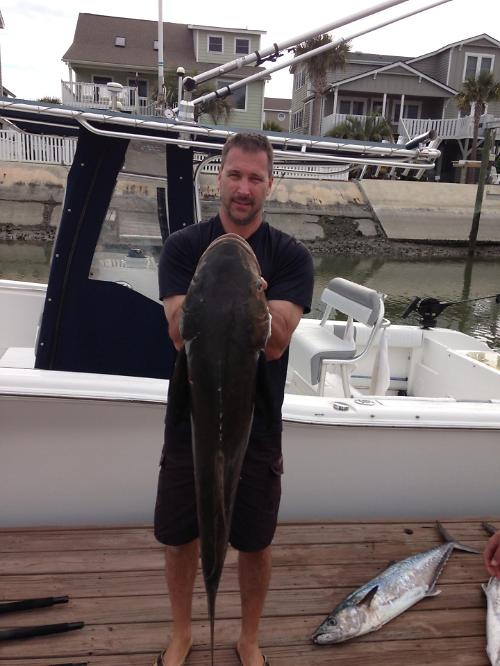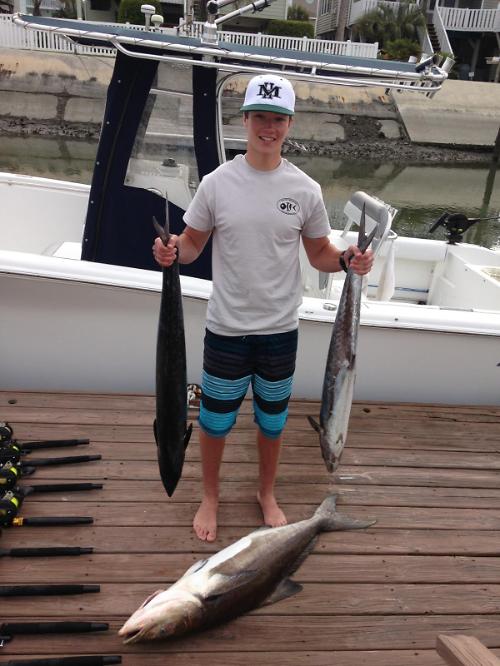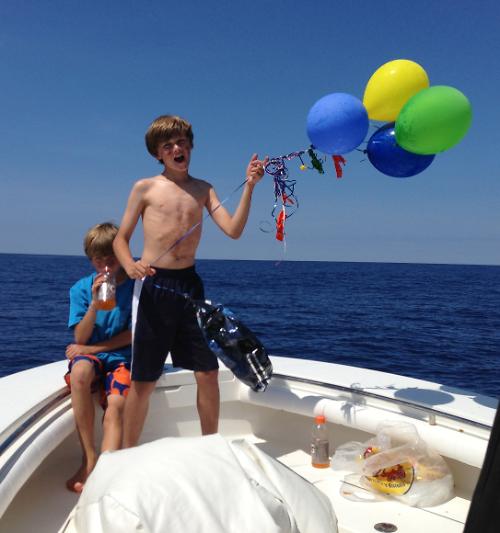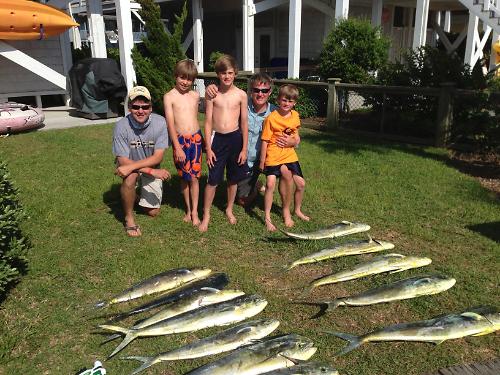 ---