"1st King" | OIFC World Cat / Carolina Cat | 06/03/13
Sam Crutchfield reports: Here's a pic of 9 yr old Beau Crutchfield's 1st king caught Sat at the Dale Ward reef. Caught on a live pogey using a Capt Brant live bait rig. Beau fishes out of Saucepan Creek when not stuck in school in Raleigh. Thanks OIFC for keeping us rigged up. 3 more days of school then we'll see you back on the water!
In the 2nd picture, Sean Morris of the OIFC reports: David Watts, Joey Rhodes and Ronnie McLertal aboard the "Kind and I" brought in a 35lb Mahi caught around the black jack area. He was caught on a green skirted ballyhoo.
The final pictures are of fishing at the inlet Don Snyder son Chad and grandson Brad from High
Point N.C.
Thanks everyone for your reports...Remember you can share yours at sunset69@atmc.net.
- Capt. Rickey Beck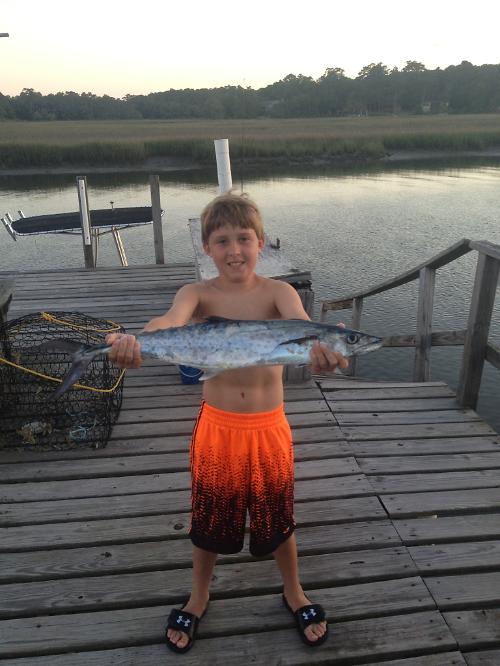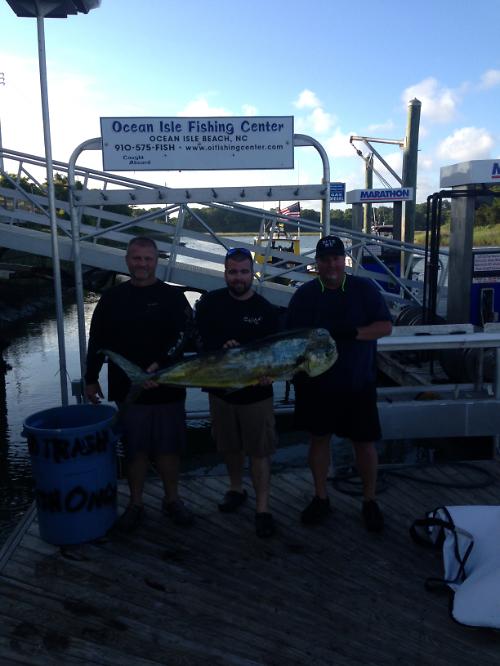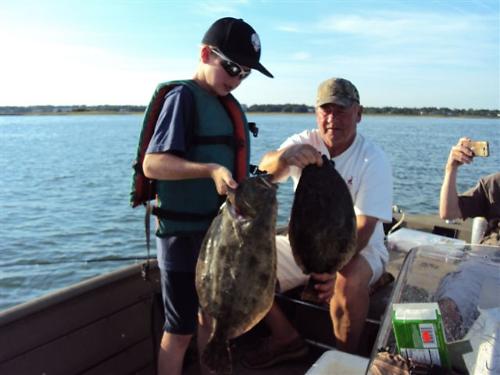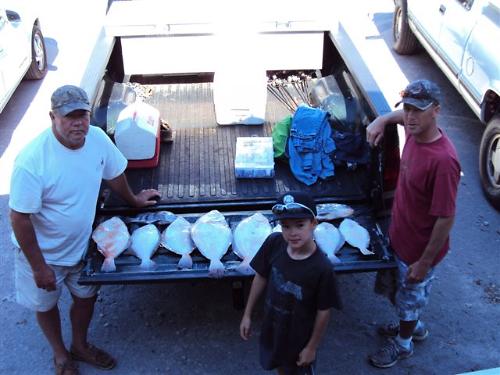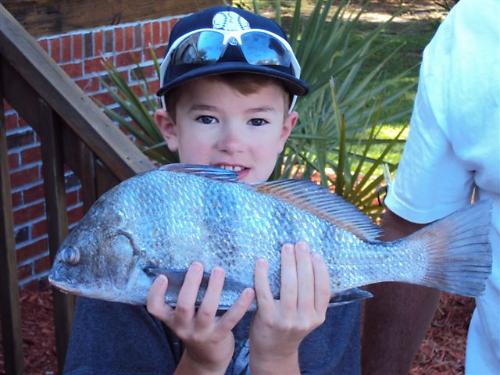 ---