"Mahi Chalkenge Success!!!" | Do Work / OIFC | 04/30/16
Ten teams entered Saturday's OIFC Mahi Challenge and one team emerged the victor. Captain Chris Dew and his Crew aboard the OIFC World Capt took top honors with a 71.20 # total. Their 34.15 mahi was the big plus for them. the finishing order was 1-OIFC World Cat 71.20, 2-Team OIFC 55.50#, 3-Off Limits-51.20#, 4-OIFC Carolina Cat 48.25, 5-Stream Line 43.15# and Dig It 39.10#. All the fish were caught in the Black Jack/100-400 area.
Our plan is to hold a flounder tournament the weekend of May 21st. We will watch the weather and make an announcement.
- Capt. Rickey Beck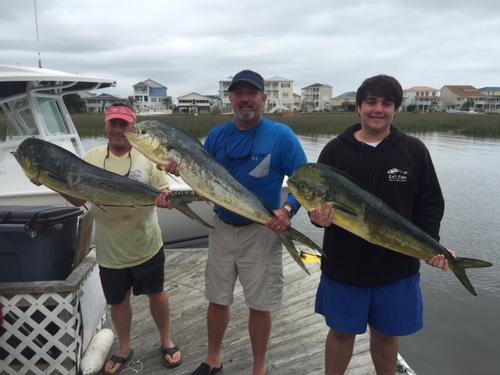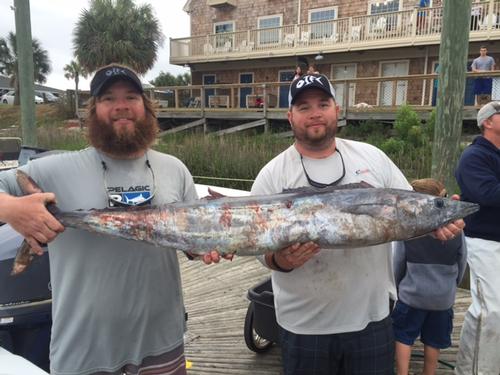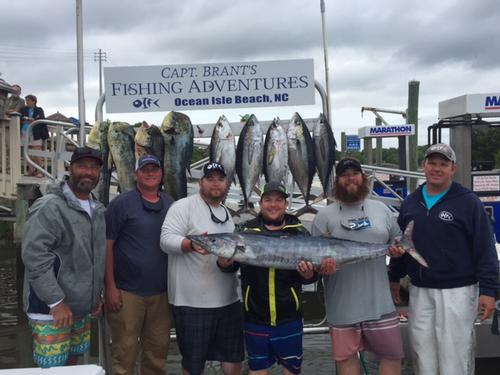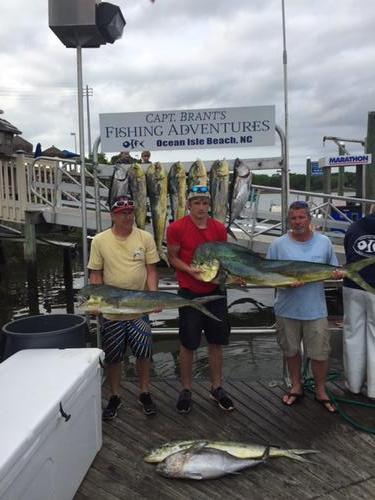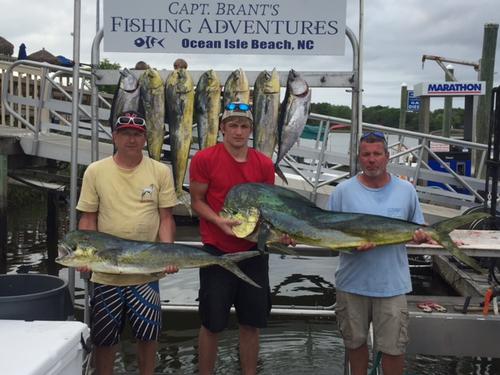 ---