"Vacation Is Over" | Do Work / OIFC | 04/30/13
OK in shore fishies...your vacation is over...The Bonecrusher is back in town. Capt. Barandon Sauls has been in Fla. mixing business with vacation...and vacation for Brandon most always involves fishing.
Brandon was kind enough to share his exploits with us.....
Good morning! Check out the 90 lb tarpon I caught Saturday at Long Key Channel down just South of Islamorada, FL.
We caught foot long sized mullet back in the mangroves and fished them on a floater rig back in the shadow lines of the Long Key Channel Bridge. Fish came up on short bait, swirled and missed, went to long bait and knocked him out the water - I left the bait there for a minute or so and then started slowly retrieving when he came back and ate it hard! Fought the fish for about 20 mins before we got him to the boat.
The tarpon bite is on down there - we had quite a few other shots but did not capitalize...BS
Thanks Brandon and welcome back to Paradise!!
Remember if you have a report/story you would like to share, send it to me at sunset69@atmc.net
- Capt. Rickey Beck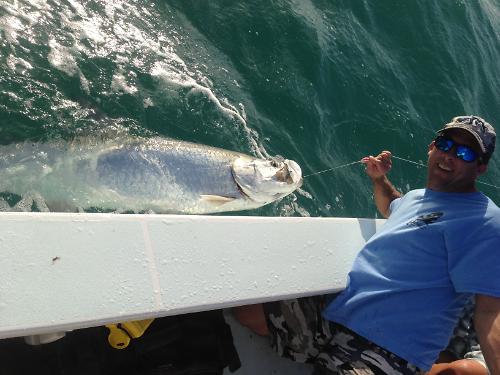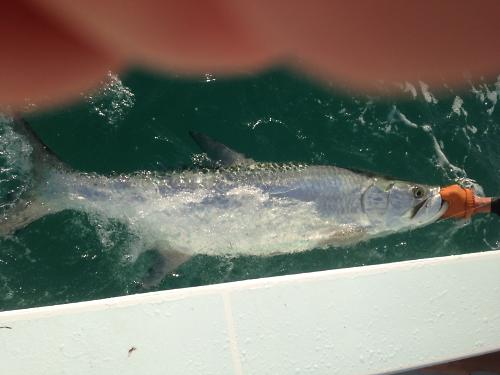 ---