"Reel Wet" | Do Work / OIFC | 09/09/13
The OIFC's own Shannon Reel of the "Reel Wet" proudly displays her 1st drum, while Trent holds a trigger fish and a flounder they caught over the weekend.
Ya'll need to stop by the OIFC and meet Shannon. She, along with Liz Inman are our newest employees. Liz fishes the "Black Gold" Yellowfin along with her boyfriend Jordan.
- Capt. Rickey Beck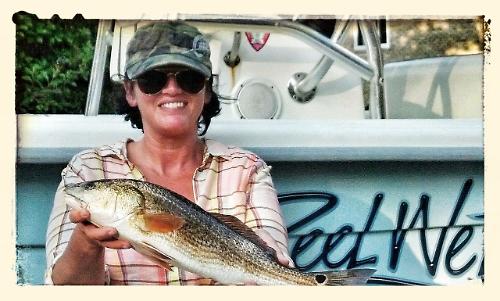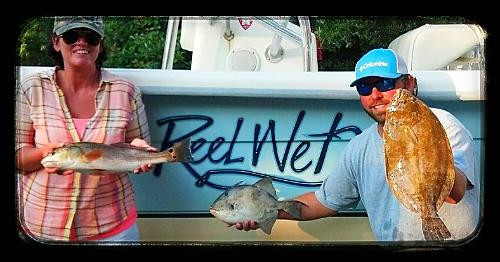 ---