"Spade Fish" | Do Work / OIFC | 07/30/13
This is a picture of Brian Richard of Shallotte with a couple of healthy spade fish caught outside the Little River jetties w/ Robert Hughes & Todd Helf, aboard Todd's new 22' Panga "C Scout.
Anyone who knows about catching spade fish feel free to comment and share your methods. I have tried and never caught one. I do know that jelly balls will stain the mess out of your boat!
- Capt. Rickey Beck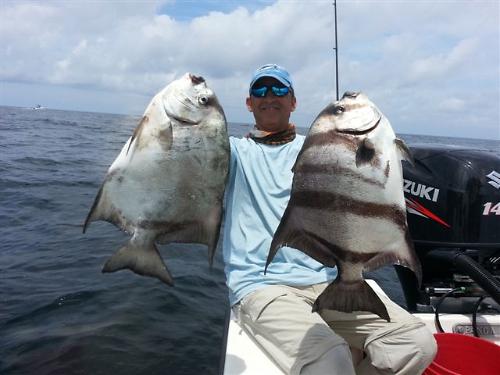 ---