"Day One: E40 Redfish" | OIFC | 03/12/14
Today I began an adventure that has been several years in the making. A few years ago there used to be a redfish tournament series that was filmed for ESPN called the Redfish Cup. I was totally intrigued with the show and the idea of hardcore tournament fishing bass style but for a saltwater species. Thus I began doing my research and over the next couple years competed in a few redfish tournaments. During this time I remained dead ahead committed to the kingfish tournament world, but was learning everything I could about the redfish game in the meantime. It didn't take long until I was hooked. Just like the sound of a smoking reel with a big kingfish on the other end gets your heart beating, the sight of a school of redfish milling just feet away from the boat as you stalk them has the same effect. I particularly became even more interested when I saw the level of competition in the redfish tournaments and the dedication the pros were putting forth. Mixing it up with the best in any type of competition is exhillarating and redfish tournament fishing is no different. My intent moving forward is to stay dedicated to the kingfish tournament world but to also work on redfish tournament game.
The result of this new found challenge has me as a contestant in a couple different redfish trails. First up is the HT Elite 40 One Man series which is the reason for "day 1" of this adventure diary. After weeks of getting my equipment prepped, I left the Fishing Center today and trailered the boat to Atlanta where I'm camped out tonight at Rube's house. Tomorrow I pick back up on the trip and will make my way to Venice, LA. I will spend the next week pre fishing from basically New Orleans to Venice trying to learn the area and locate tournament quality redfish. I've fished the Gulf numerous times but never inshore for redfish. So to say I'm jumping in at the deep end would be an under statement. The E40 series is comprised of the top tournament redfishers in the country. I'm well aware I'm likely on my way to getting my nose bloodied but hey what better way to learn. Normally redfish tournaments are team events with 2 anglers per boat. This series however is mono y mono, one angler per boat. Might get lonely out there and there won't be anyone to blame or congratulate for failure or success. I relish this challenge. Stand by for tomorrows report.
- Capt. Barrett McMullan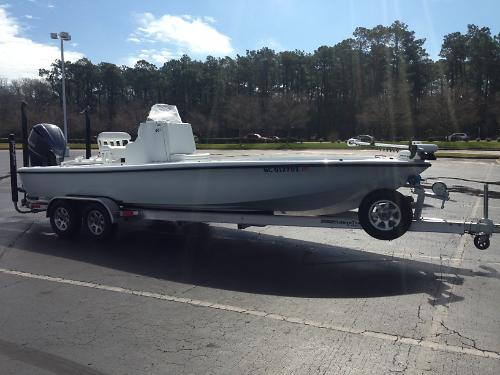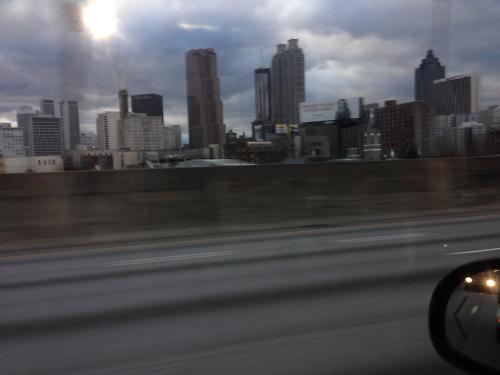 ---